7 He who overcomes shall inherit all things, and I will be his God and he shall be My son. Revelation 21:7  (NKJV)
By Bro. John L. Cash
I got a text from Susan yesterday asking if we had any NyQuil at home. (This is never a good sign.) I texted her back that I was at that moment standing in the medicine aisle at Dollar General looking at the cold medicines. 
It seems we had both been stricken by the upper respiratory virus on the very same day. So we dosed ourselves and went to bed early last night. We're both sleepy today but a little better.
Having a head cold is never fun. But whenever I get one, I try to look at it from the biblical perspective. God's Word tells us that life is very beautiful. However, the Bible never says that we won't have any aggravations in our lives. In fact, the Scriptures often describe life as something that we must "overcome."
In daily life, we speak of  "overcoming" an illness, an opponent, an enemy, or adversity. I guess life is (sometimes) a little bit like all of those things. So, whenever I get a cold, I figure that life is moving along just the way the Lord said it would. It's always good to see that things are right on track.
In the book of Revelation, Jesus commands us eight times to "overcome." That calls for faith and patience, but Christ has promised us the strength to do all that we must do.
We shouldn't feel overwhelmed, though, because each of the 8 commands is accompanied by the promise of a reward. There's great benefit in striving to be an "overcomer."
That's all for today. I'm going to go take some Dayquil now. I'll try to write you something better next week. Just let me "overcome" this cold first…. 🙂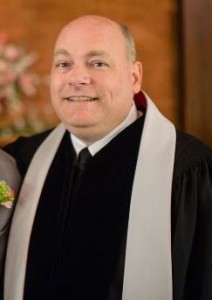 Dr. John L. Cash is the "Country Preacher Dad." He was raised in Stuttgart, Arkansas, and has spent the last 30 years being a country preacher in the piney woods five miles south of the little town of Hickory, Mississippi. (On week days has a desk-job at a public school, where he used to teach Latin on closed-circuit-television.) He and his lovely wife, Susan, live in the parsonage next door to the Antioch Christian Church (where a lot of people have colds right now because the weather is very changeable.) Their kids include Spencer (age 24), his wife Madeline (age 24), and Seth (age 21). You can send him a note at brotherjohn@ilovechurchcamp.com.