Happy Friday, mamas!
Many of us say we'd love to have more time to read. And now? Well, many of us have more time since we're not spending nearly as much time running errands, going to events, etc.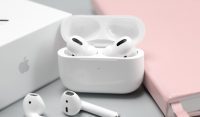 I've been in the mood for audiobooks lately because it's easier to sneak in some listening time as I'm doing things around the house (like disinfecting the doorknobs and kitchen — AGAIN.) It's also easy to listen while folding laundry, walking outside (while social distancing) and during those rare times you get to soak in the tub.
So if you want to tackle a couple of new novels, here are some audiobook options:
Where the Crawdads Sing, by Delia Owens
I know I'm WAY late to the party on this one. I saw people raving about this book on Facebook for months.
But every time I read the book's description, it just didn't grab me. When my hair stylist told me she was totally hooked on it, I finally caved and downloaded the audiobook version.
I'm SO glad I did! Now I get it. All the hype is well-deserved, mamas. The audiobook was great — start to finish — and it kept me eager to hear what happened next. I usually hate it when I can tell someone is "trying to sound Southern" on an audiobook, but this particular performer handled the accents pretty well.
Not only is the line-by-line language of this book gorgeous, the plot hooks you early and will not let go until the very last paragraph. You'll spend a big chunk of the book trying to figure things out, only to be surprised again and again.
So if you're not already one of the MILLIONS of people who have fallen in love with this book, give the audiobook a chance. You'll be so glad you did.
The Witness, by Nora Roberts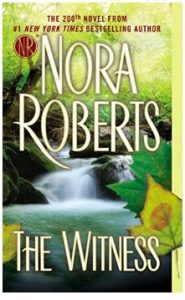 This book published in 2012 but I didn't discover it until recently. Again, I listened to the audiobook version of the book, which was great. If you're a fan of the true-crime genre, I think you'll love this one. Even though it's not based on a true story, it reads a lot like a true crime story and part of the book happens in the Ozarks. The town described sounds exactly like Eureka Springs, which made it that much easier for me to picture the book's action.
The Witness combines the crime element with a love story, so it checks all the boxes. (There's a great dog in it, too.) And I loved how strong, smart and disciplined the main character, Abigail, is throughout the story. Hope you'll enjoy it, too.
Little Fires Everywhere, by Celeste Ng
I downloaded the audiobook of Little Fires Everywhere after the pandemic sent most of us home, so I'm not far enough into this book to give it a proper review. But here's a heads-up in case you were considering downloading this one.
I'm a little more than 6 chapters into the audiobook right now. I've been listening to it while walking outside on days when the weather allows. I really want to love this book because the line-by-line writing is strong. (And I figure that the more than 8,000 people who read it and gave it great reviews on Amazon can't all be wrong.)
But… I have to be honest and tell you that it is off to a slooooooow start. Even after 6 chapters, I can't figure out where in the heck this book is headed. I keep waiting for something to happen that pulls me into the next chapter and then the next. But so far, I'm still waiting.
The good news here is that the book has been turned into a series that's already showing on Hulu. Shannon is watching it now and tells me that the acting is great and she's really enjoying it so far. So… you may want to skip the audiobook on this one and go straight to the series. I'm going to give the audiobook a few more chapters. Maybe it'll finally hook me and I'll be raving about it by the time I get to the end. But if it's still going slow after two or three more chapters, I'll probably start watching the television format instead so I can see what finally happens to the characters.
Hope these suggestions are helpful to you! If you'd like to see a collection of ALL our book recommendations, click HERE.