Have you read any good books lately?
We got a little extra time to sneak in some reading over the summer and have a few recommendations if you're looking for something new.
Wallflower in Bloom is a novel by Claire Cook, author of Must Love Dogs. (Remember that movie with Diane Lane and John Cusack?) Deirdre Griffin is the lead wallflower in this book and she's the personal assistant to her brother, a New Age guru.
When her on and off-again boyfriend tells her he's marrying another woman, who's pregnant with his baby, she goes a little nuts and ends up getting herself voted on as a last-minute replacement on the show Dancing with the Stars. There are lots of insights about families, siblings and what it means to take responsibility for your own life.
An aside about the author, Claire Cook: She wrote her first novel in her minivan when she was 45. Love that!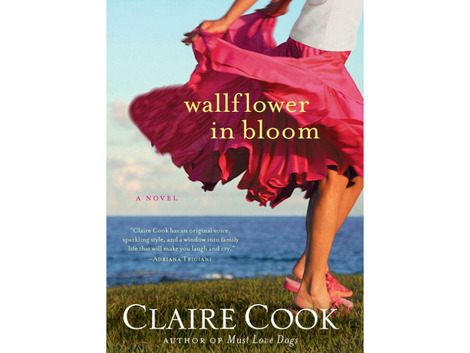 Right now I'm reading a book called Mom In The Mirror. Whoa. It is about body image, beauty and how that all can collide once we become moms. It's written by eating disorders expert, Dr. Dena Cabrera, and an author and recovered anorexic, Emily T. Wierenga.
If you feel like you need help restoring a positive body image, this is a thought-provoking book. Of course, I'm only on page 21, but it's truly insightful and makes you rethink how you feel about the mom in the mirror: you.