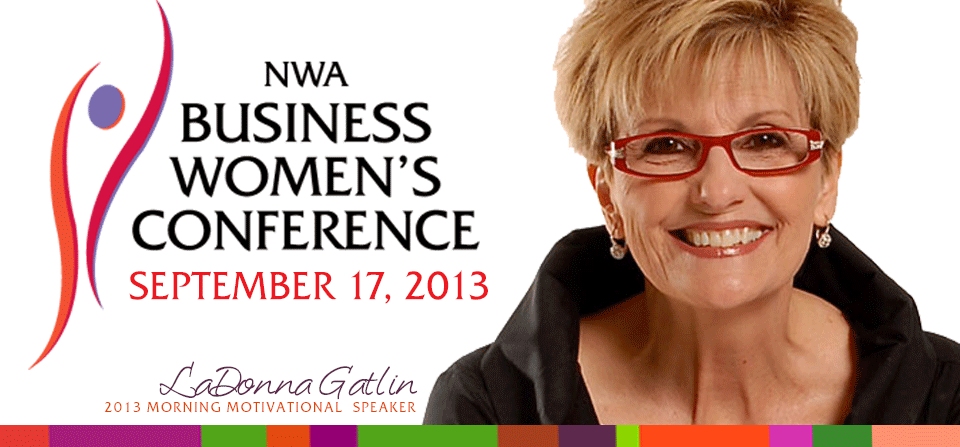 Today we hosted a booth at the Northwest Arkansas Business Women's Conference at the John Q. Hammons Convention Center in Rogers, and we met so many new friends. (If you stopped by our booth today, thanks for coming by and checking out the website!)
The NWA Business Women's Conference is always such a great event, and it seems to get bigger and better every year. This year's event was totally sold out weeks before the event date, which shows you just how many women value this conference which boasts several high caliber speakers, including LaDonna Gatlin, Celia Swanson, Dr. Cheryl Hull and Barbara Nixon. This year's keynote address was given by actress Andie MacDowell!
Ulanda Terry of Tyson Foods was named "Young Woman of the Year" at this year's conference. Lisa Ray was given the Athena Award which recognizes individuals for professional excellence and providing valuable service to the community. Lisa is president of Arvest Bank in Springdale. Congrats, ladies!!

The conference includes several break-out sessions on various topics. Our booth was located right outside a session called "5 Things Every Woman Should Own (and It's Not a Treadmill)," hosted by Mercy. The session was so popular that it was literally standing-room only! There were lots of good questions asked at this session, and the speakers ran out of time to answer all of them so we'll be posting those answers here in the coming weeks.
Mercy also had a booth that showcased their new Sisters Boutique, and it was full of really cute gifts. See the pic?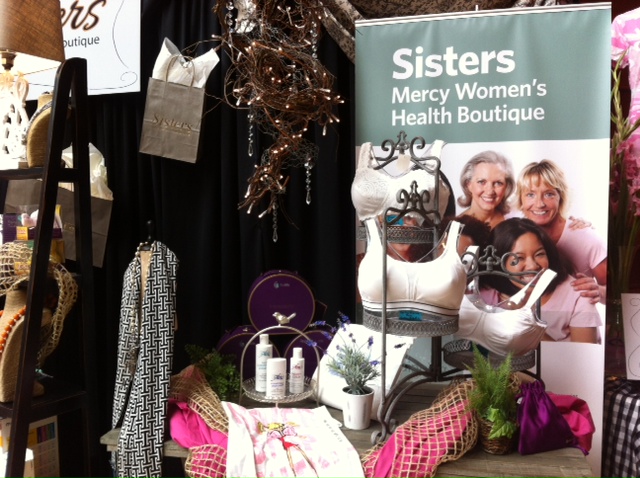 At the nwaMotherlode booth, we held a drawing and gave away two super cute Halloween decorations that we used on our table to make it feel festive. And of course we couldn't have a Halloween themed booth without a little Halloween candy. So we gave out lots of chocolate to the ladies who stopped by to chat. (We may or may not have eaten quite a few of our own miniature Twix bars.)
Congrats to our two winners whose names were drawn to take home the Halloween decor prizes! Robyn Ledbetter won the bouncy pumpkin and Diya LeDuc won the sparkly spider with chalkboard. Hope you both love the new decorations!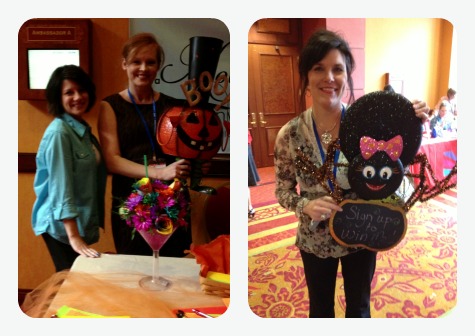 Thanks to Krista Khone of the Bentonville Chamber of Commerce for coordinating this amazing event each year and for allowing us to be a small part of it. We always enjoy it so much, and it's fun to connect with so many talented women in NWA.