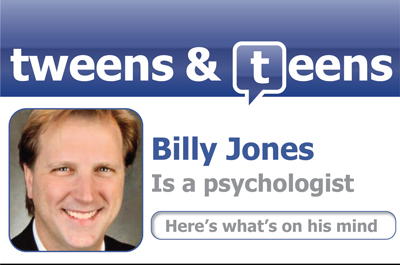 "Contrary to what you have read in popular literature, [spanking], a firm but loving approach to child rearing, will not harm a toddler or make him violent. [Instead], it is most likely to produce a healthy, confident child." ~ Dr. James Dobson
Welcome to the June edition of Tweens & Teens. I can't believe it's already summer. And so, ladies and gentleman, bring on the beaches without the oil, vacation is coming up soon!
This month I'll talk about whether spanking your children is okay. In talking to psychologists over the past several years, I've found that most would say 'No' and would instead recommend time-out, logical and natural consequences, or some other form of non-corporal discipline. In fact, a lot of research will tell you that the more a child is spanked by age 3, the more aggressive he or she will be by age 5.
HOWEVER…I am one psychologist who is an exception to this rule. In fact, I don't think spanking makes kids more aggressive at all, if it's used properly.
Noted psychologist and author Dr. James Dobson wrote that he endorsed spanking for two reasons: (1) Outright defiance, and (2) Dangerous behaviors. I agree with Dr. Dobson completely. For example, I remember when my son, who was about 4 years old at the time, pushed our neighbor's child, who happened to be in her baby carriage, into the middle of the street before we even knew what was going on. This is dangerous behavior (duh), and you better believe he got his tail blistered. I also remember when his mother asked him to do something and he leaned forward, ever so slowly, looked her right in the eyes and said, "No, and you can't make me."  Um…yeah, we really can. But not before you heard a Whack!
When times like these occur in your family, and we all know they occur in everyone's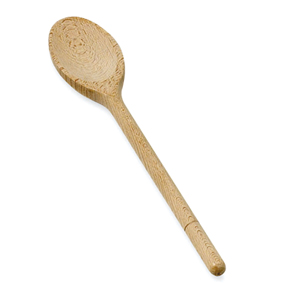 family, I recommend being prepared. For example, we used a "Spanking Spoon". What is that you ask?  Excellent question…it's a wooden spoon whose sole purpose in life is to be used as a tool that helps discipline our children.
We kept the Spanking Spoon on the kitchen counter where everyone could see it. It was propped up against the wall and had no other purpose. If you use your hand to spank, then here is what will likely begin to happen. When you have to scratch your nose (or wherever else, if you're a guy) and you raise your hand, your child may instinctively jump or cover his behind for fear he is about to be spanked again.  The Spanking Spoon takes that out of the equation.
Also, we would only give him one single pop to the naked bottom (or two if we missed because he was jumping around like a young gazelle). The purpose is to punish him, not take our anger out on him.
And while we're on the subject of punishment, let me take you back to school for just a moment and explain the difference between punishment and reinforcement. Punishment is used to decrease behavior while reinforcement is used to increase behavior.
For younger children, you will initially have to use external rewards as a method of reinforcement. Life just works that way. Things start on the outside and move to the inside for all areas of development. For example, let's use language. Children talk to themselves when they're going to sleep or playing by themselves (external behavior), but as they grow older, they begin to start thinking instead (internal behavior). Actions are the same way…we need external rewards for a while and then, as we develop, internal rewards, such as personal satisfaction, come into play. When that time comes, we will actually do something because it's the right thing to do. This is how morality develops.
Now, here's a specific example of punishment and reinforcement. If your child is being outright defiant, you want that behavior to decrease…so, you punish. BUT, you also want compliance to increase, so you have to make sure that you reinforce those behaviors. Reinforcement does not mean buying them a go-cart or giving them your Visa card with a $50 limit on anything they want to buy (I have heard both of these scenarios…ugh). I will simply tell my child, "Thank-you" and that's good enough. There are times, however, when an external reward is called for, but this usually involves actual work and/or chores. It is very much like our paycheck from our job.
This can, however, get tricky…suppose you tell your child to make her bed. Five minutes later you go in the room and "AHHHH" the bed is not made. So you punish her for not making her bed, right? WRONG. You want bed making to increase, so you don't punish her for not making the bed. Instead, you punish what you want decreased, which is "Noncompliance". So I would say, "I am punishing you, not because you didn't make your bed, but because you didn't follow my instructions. IF, however, you go into the room and the bed is made (thank the Lord), you can actually reinforce two behaviors: Making the bed and following your instructions. This will help increase the likelihood that both of these behaviors will continue to occur with more frequency.
I do want to add a brief word on that last example (making the bed). If I had gone in and the bed was not made, I would not spank the child. That, to me, is not outright defiance. There is some common sense as to the level of severity that needs to be taken into account. What I would do in that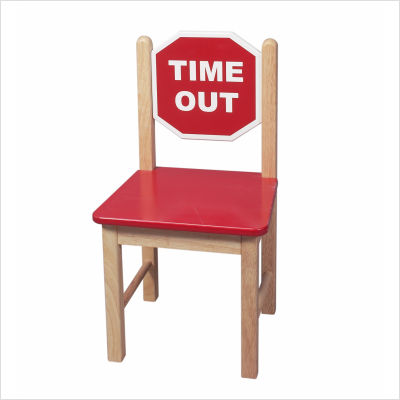 example is use time-out. BUT…I would not put the child in time-out. Instead, I would put an object in time-out (obviously one that the child really, really, really enjoys). Objects and toys do not kick, scream, and yell while being put in time-out, so it is much easier.
We used our fireplace mantle to put the toy (or whatever we chose to put) in time-out.  Then, I would tell William (my son) that the item is in time-out because he did not follow directions. Then, as he started being more compliant, I would actually move the toy towards the front of the mantle and, when it got to the very front, it came out of time-out. Really and truly, it was always about the same amount of time (20 minutes or so), but he didn't know that. All he knew was that the toy had moved closer to him which meant he could have it back soon. What a sneaky dad I am.
If you do use time-out in which your child goes to a chair (which my family does depending on the circumstance), then make sure the chair is different than any other chair (just like the Spanking Spoon is different than any other spoon). We did this by simply putting a piece of black tape on the back of the chair to signify that it was the time-out chair. Then, using an egg timer, we set it for one minute per age of the child (e.g., 5 minutes for a 5-year old child). By the time they are Tweens, you should not need a time-out chair anymore. You may, instead, use grounding, which is essentially a long time-out.
And now…a synopsis for a quick and convenient reference:
Is it okay to spank your child under certain circumstances?  Yes
Does it make them aggressive? If used correctly, then "No".
Do I have to spank my 11-year old son now? No.
Does my 11-year old son listen to what I ask him to do and then follow directions?  Most of the time.
Is he perfect? No.
Do I regret spanking him? No.
Will people disagree with me because they think spanking is wrong no matter what?  Yes.
Will people disagree with me because they think spanking should be used more than just for defiance and dangerous behaviors? Yes.
If you disagree and have ideas or comments, I would love to hear them. (Click the big orange comment button below to share your thoughts.) Gwen and Shannon do not hold anything back when giving me comments or suggestions that have been made by readers.
This entire Tweens & Teens section is done each month so that we can all share ideas that will make our lives better and the lives of our children better. Just because someone has "Dr." in front of their name doesn't mean they know everything or that they don't make mistakes. Please, feel free to comment…you have taught me much more than I could ever teach you. And for that, I am thankful.
See you next month.
billy