It's T-shirt Tuesday (which means Monday is finally over, thank you) and the sun came back out again after a long, rainy weekend. If you're like us and you're constantly on the hunt for a new favorite t-shirt, we've got one picked out for you and one for the baby, too.
This is a new one from our friends at Rock City Outfitters, and we like how classic and vintage this one looks. (And we LOVE a v-neck! There's a male version of this same shirt and it comes in crew neck.) Click on the images below to get more info on these shirts or to order them online.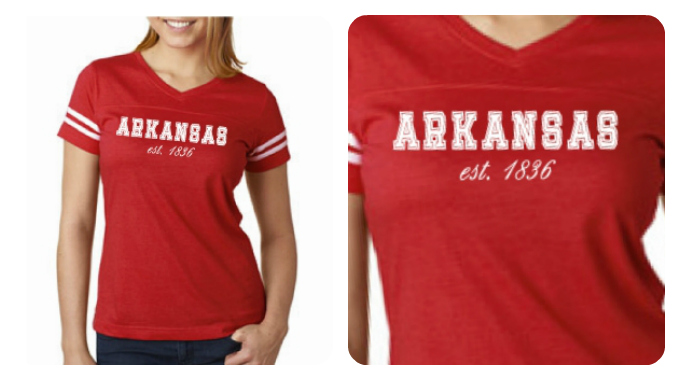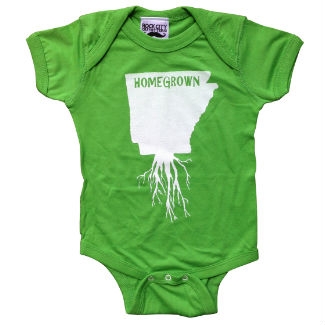 And if you have a new baby in the family (or if you have a baby shower in your near future) we love this sweet little green onesie that lets the world know that this little sweet pea is Arkansas-grown.
For more information or to shop the other styles available, click HERE to visit Rock City Outfitters online. This Arkansas company is also the sponsor of this year's 2015 Mom Prom t-shirt (which is going to be a really cute white v-neck shirt with a few tropical colors on the back. SO cute! Can't wait for you guys to see it.)
Get your ticket to the Mom Prom by clicking here! Last year's event sold out so don't wait too long to order.