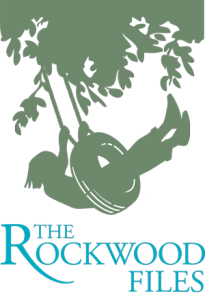 By Gwen Rockwood, newspaper columnist and mama of 3
Today two senior citizens took a brave leap into the future. My parents both needed new cell phones and their wireless contracts were up for renewal, so I drove them to the store and promised to help translate any "technology mumbo jumbo." Mom hesitantly agreed to come into the store, but Dad said he was staying put in the car since he didn't need or want a new cell phone. It took him years to learn to operate the first one, he said.
But his phone rings only sporadically and is the same model once used by sailors on the Mayflower, so I plucked it out of his shirt pocket and said I'd find him a good one. "Trust me," I said, to which he scowled his disapproval.
Once inside the store, we were met by a personable salesman who was happy to help us upgrade Mom and Dad's old dinosaur flip phones. As he examined the relics, he seemed shocked that such phones still existed, as if he was looking at pet rocks from the 1970s.
"So what kind of phone are you looking for today," he asked. "Are you ready to step up to a smartphone?"
"Well, is it smart enough that even an old person can use it?" Mom asked. "Because I'm not sure I can operate something like that."
The salesperson and I assured her that she was plenty smart enough to use a smartphone. And he even showed us how to make the font size on the phone look just like the one used in large-print Bibles. We made the ringer extra loud and put it on "old phone" ringtone, which is loud and jarring enough to be heard even when hearing aids are turned off.
"Mom, this phone will let you check email and send text messages and even take a picture," I persuaded. "After a week or so, you won't know how you ever got along without it."
"But maybe I better hold onto my old phone, too. Just in case I can't figure out how to use the new one," she hedged.
The sales guy and I talked her out of the old-phone safety net and she finally agreed to give the smartphone a shot. But she was certain Dad wouldn't like the new-fangled smartphone and said we should get a stripped-down phone for him.
Then the salesman told us that, ironically, it would cost MORE for the basic phone and that we'd get a better deal by getting two iPhones versus one iPhone and a stripped-down flip phone. "Supply and demand," he explained. Most people want phones of the smart variety and not the plain-old-telephone kind.
So we left with two new iPhones. I handed one to Mom and one to Dad, and each of them held it in their hands the same way you'd handle nuclear material. Neither of them wanted to touch any buttons for fear the thing would blow up and spew technology all over the car.
"Don't worry," I said. "Tonight you'll come to my house and I'll help you set up an iTunes account and show you how to download apps, send texts and change settings."
"I have no idea what you just said, but we'll come over," she said. "In the meantime, don't call us because we don't know how to answer the phone."
Perhaps there's an app called "i-Scared" that gives step-by-step directions for new iPhone users over the age of 60. I sure hope so. Because the road to the future has a few technological bumps along the way.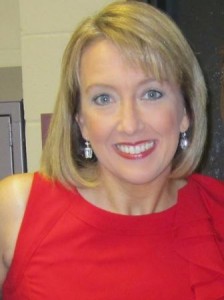 Gwen Rockwood is a mom to three great kids, wife to one cool guy, a newspaper columnist and co-owner of nwaMotherlode.com. To read previously published installments of The Rockwood Files, click here. To check out Gwen's new book, "Reporting Live from the Laundry Pile: The Rockwood Files Collection," click HERE.
Save