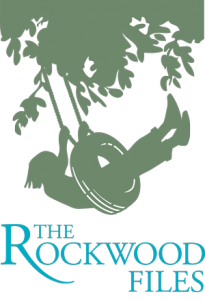 The Fourth of July is so close you could practically throw a bottle rocket from here and hit it. I know this because my kids have asked no less than a hundred times if we can go to the fireworks tent that seemed to pop up overnight in a nearby field.
They can hardly wait to stock up on their favorites – Roman candles, sparklers, Black Snakes, Jumping Jacks, Parachuting Smoke Jumpers and those little green army tanks that roll forward a few inches and fire shots.
We've promised them we'll go to the fireworks stand, and we will. But I can't say I'm thrilled about it. As mothers, we spend all year warning kids not to play with fire, and then July rolls around and what do we do? We buy fire in all kinds of colorful packages, hand them a lighter and say, "Happy Fourth of July!" Ironic, right?
In addition to worrying that they'll put an eye out or blow up a body part, those fancy fireworks don't come cheap. It's tough to watch your money go up in smoke – literally. I much prefer the organized, community fireworks shows where people stretch out on picnic blankets and wait for darkness to fall and the show to start. I like how the bursts of color explode high in the sky with booms loud enough to feel in your stomach. And I really like the fact that trained professionals are the ones lighting the fuses.
But I won't begrudge the kids a few fireworks each year because I remember how much my big brother and I wanted to light our own when we were growing up. There was something so exciting about watching that fuse catch fire and sizzle up toward a firecracker while we sprinted backward to a (mostly) safe distance. Maybe it was the inherent risk of danger that made it thrilling. Maybe it was the ability to create and control a colorful explosion right there in our own driveway.
But I can't help but think a big part of the thrill was that we were finally old enough to do it. Mothers don't hand toddlers fireworks and say, "Go for it, kid. Try not to catch your diaper on fire." Only "big kids" get to light fireworks. And we were always in a hurry to be big kids with big adventures.
So I guess it's fitting that Independence Day is celebrated with fireworks. From a kid's perspective, lighting your first firecracker fuse is a giant leap toward independence – whether mom likes it or not.
And I suppose it's important to give kids independence in the fun things if you also want them to be independent in the not-so-fun things, like doing laundry, loading the dishes and eventually making their way out of your house and into the world.
Independence is a wonderfully tricky thing – for countries, for kids and for parents. At any one time, there's so much that can go wrong or go right.
Our country's founders – and the countless men and women who have served or are serving in the military – were brave enough not to play it too safe. To fight for the things worth fighting for. Thanks to them, I'm blessed to live in a place where mothers like me can celebrate their children's freedom and emerging independence, even when it scares us a little.
From my family to yours, Happy Independence Day.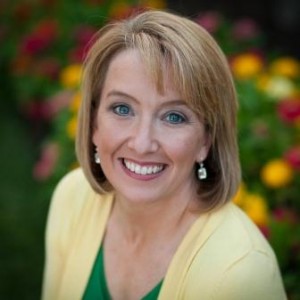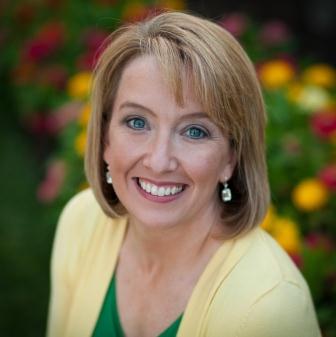 Gwen Rockwood is a syndicated freelance columnist and co-founder of nwaMotherlode.com. She is wife to one cool guy and mama to 3 awesome kids.
Author photo credit: Lisa Mac Photography
By Gwen Rockwood, newspaper columnist and mama of 3
Every holiday has its perks. But the Fourth of July is perhaps the best one when it comes to the wild ride it offers the senses.
The Fourth of July gives you the taste of blackened sear marks on a plump hot dog fresh off the backyard grill.
As you devour hot dogs and cool watermelon, you feel July's heat penetrate down through your skin and muscle until it seems as if even your bones are baking in sunshine.
As evening approaches, the smoke bombs' smell hangs in the air. You hear the hiss of a firecracker's fuse as the orange spark zips toward its anticipated pop.
Then the night sky explodes into a million points of light – fiery orange, shocking pink, vibrant purple. As the explosion fades, trails of smoke mark the flight of each blazing rocket.
More than any other holiday, the Fourth is alive and buzzing with intensity. What I love most about it is how rich it is in memories – both historical and personal. When I was a little girl, my family celebrated the day by driving to a man-made lake and water park about an hour from home. This large lake was filled with diving boards, a rolling log, slides and floating platforms to ke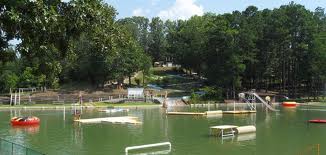 ep the holiday crowds entertained in the cool, green lake water.
My favorite part of the park was the toboggan ride perched at the water's edge. Dad and I would grab what looked like a wide skateboard and climb the steps leading to the top of the ride. Once we reached the high platform, Dad would put the rolling board on the metal track, holding it steady as I climbed on. He'd climb on behind me, securing me on the board with his bent legs. With a "Ready, Set, GO!" he'd push off from the platform, sending us racing down the steep metal track.
The 30-foot roller coaster ride on land was fun but it was nothing compared to what waited for us at the bottom. When the metal track leveled out and stopped at the water's edge, we'd fly across the lake like a smooth, flat stone – skipping and bumping on the surface as far as we could go before losing the tug-of-war with gravity. Then the cool water enveloped us once more.
We'd laugh and celebrate a new record when we skipped farther across the lake. Then I'd float on the wooden board while Dad guided us back to shore – my own paternal tug boat.
After a day in the water, we'd head toward the largest fireworks show in the state's capital on the banks of the Arkansas River. Small lights cast a soft glow over boats floating near the shore, gliding closer so they'd have the best view when the fireworks started overhead.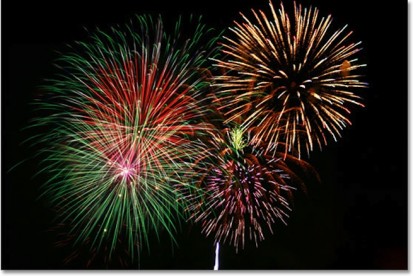 My brother and I would ask Mom and Dad at least a dozen times if the fireworks would start soon, anxious to get on with the show. Then that first "BOOM" would startle and delight us, followed by 20 minutes of a collective "oooh" and "aaaahhh!"
After the final burst of light faded to darkness, we'd climb back into our wood-paneled station wagon and head for home, smelling of Coppertone sunblock and Off mosquito spray. Do holidays get any better than that?
To those who serve or have served – and to their families who help make their service possible – your love of country allows each of us to celebrate freedom every day. We're humbled and grateful. Happy Fourth of July.