By Gwen Rockwood, newspaper columnist and mama of 3
I got hit on at the gas station last week. But it didn't boost my middle-aged, mother-of-three ego because this particular pass didn't come from a hot guy. It came from a fuel pump.
I pulled up to the pump and inserted my credit card. But as soon as I touched the pump, loud music began playing, complete with violins, piano and these soaring lyrics:
"Oh, my love, my darling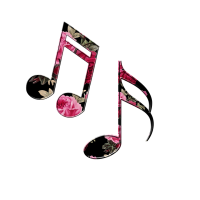 I've hungered for your touch."
I stood there surprised by the sudden onslaught of song. It was Unchained Melody by the Righteous Brothers. Normally, I would've dismissed it as simple background music, the kind you hear faintly playing at the grocery store while you buy bananas. But this was different. It was as if there was a man inside the pump pleading with me.
As he "hungered for my touch," I pushed buttons when questions popped up on the screen. Did I want to pay at the pump? Yes. Did I want a receipt? Yes. I grabbed the nozzle, selected the fuel grade and started pumping, using the metal lock tab to keep the gas flowing.
Speaking of flowing, Bobby Hatfield of the Righteous Brothers continued to serenade me:
"Lonely rivers flow
To the sea, to the sea
To the open arms of the sea."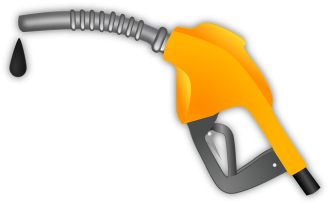 With the nozzle secured in the tank, I got back in the car to wait. It felt like one of those awkward social interactions where one person leans in for an intense hug when the other person was only looking for a quick handshake. I glanced over at my 12-year-old daughter. "Kate, I know this sounds crazy, but it feels like the gas pump is singing to me."
She cringed as the decades-old music drifted into the car. "It's very loud. Is it singing to everyone or just you?"
We glanced around and noticed ours was the only car at the gas station. It was a solo serenade. Even with all the windows rolled up, I could hear poor Bobby croon:
"Time goes by so slowly
And time can do so much
Are you still mine?"
I had to agree with him on that point. Time really was going by so slowly during the bizarre fuel-and-flirt session. It seemed to take forever before I heard the familiar click of the automatic shut-off, indicating the tank was finally full.
I got out of the car just as the song's crescendo reached a desperate high point, and Bobby went into full falsetto:
"I need your love
I need your love
God speed your love to me."
I took the receipt from the slot and jumped back in the car before the gas pump could propose marriage. I revved the engine and peeled out of there. At the next stoplight, I used a squirt of the hand sanitizer I keep in the pocket of the car door. After all, I don't know how many people have been up close and personal with that pump. Did it hunger for all those touches, too?
In hindsight, I'm sure the musical declaration of love at the gas station was just another example of how our day-to-day lives are filled with constant entertainment. Touchscreens, motion sensors and face scanners strive to make almost everything interactive, including a simple trip to get gas.

But some small part of me wonders if it was more than that. I'd like to think I was special – that we had a real connection other than the hose running from the pump to my Honda.
Maybe the next time my tank runs low, I'll pay another visit to the passionate pump on the corner. In addition to unleaded, I'll fill up on wooing words set to an unchained melody. As Bobby Hatfield once sang, "I'll be coming home. Wait for me."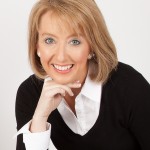 Gwen Rockwood is a syndicated freelance columnist. Email her at rockwoodfiles@cox.net. Her book is available on Amazon.