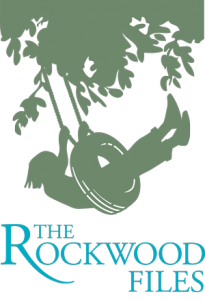 By Gwen Rockwood, newspaper columnist and mama of 3
When I was a kid, my dad's favorite television show was "Sanford and Son" – a sitcom about a grouchy 65-year-old junkyard owner named Fred Sanford and his adult son Lamont. There was no Mrs. Sanford in the show because Fred's wife, Elizabeth, had passed away years earlier.
Anytime Fred got riled up or anxious about something – which usually happened at least once per episode – he'd clutch at his chest with one hand and hold the other arm out in front of him as if he was reaching for the bright light at the end of the tunnel. He'd say "This is it! It's the big one. I'm coming to join ya, Elizabeth!"
Invariably, Fred's big one always turned out to be not-so-big – a fact evidenced by how Lamont would roll his eyes every time his dad claimed to be having yet another one of his manipulative heart attacks.
It has taken me decades but I think I finally understand how Fred felt. My own personal "Big One" is coming. In a few short days, I'll turn 40 – the birthday that launched a thousand black balloons and gave birth to at least that many corny catchphrases like "Lordy, Lordy, look who's 40." I'm an old cliché – with extra emphasis on old.
Even though 40 reeks of middle-age, I'm trying not to give it too much mental energy. It is just a number, after all, and my kids already think I'm a thousand years old so 40 is actually quite young in comparison. And even though I do miss the thinner thighs, flatter abdomen and gravity-resistant chest of my youth, I wouldn't trade the gifts the years have given me just to get them back.
People say you're more "comfortable in your own skin" as you get older. That's true, but I also think age allows you to care a whole lot less about what other people think of the skin you're in. And there's a liberating sense of freedom that comes from not working so hard for everyone's approval.
But I'm not claiming to be totally unaffected by the approach of The Big One. I'd be lying if I said I wasn't paying a whole lot more attention to products that say things like "anti-aging" on the bottle. I wish I'd been more serious about moisturizing my neck these past two decades. I'm wondering if I should get that vaccine for shingles. And I'm spending an obscene amount of money on covering the grey roots that keep sprouting out of the top of my head. I may be days away from turning 40, but I refuse to go down without a fight.
Even though we live in a society that tells us how important it is to be young, I bet that turning 40 is about as lethal as one of Fred Sanford's fake heart attacks. We make a lot of noise about it and fear that it means the end of life as we know it, but when it actually comes, it's just business as usual. Fred went on to live another day and argue with Esther and Lamont, and we go on to other birthdays, God willing.
Something tells me that by this time next week, when The Big One has come and gone and the black balloons have all deflated, I'll still feel like me. There'll be times when I realize how much I've experienced and learned over the years. And there'll be other times when I still feel like a scared kid just pretending to be a grown-up. So be it. Life is good. Pass the birthday cake.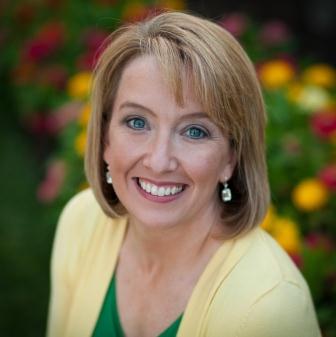 Gwen Rockwood is a mom to three great kids, wife to one cool guy, a newspaper columnist and co-owner of nwaMotherlode.com. To read previously published installments of The Rockwood Files, click here. To check out Gwen's new book, "Reporting Live from the Laundry Pile: The Rockwood Files Collection," click HERE.
Author Photo credit: Lisa Mac Photography
Save