Editors' note: Community Creative Center is a sponsor in the featured section of our 2017 Northwest Arkansas Summer Camps & Activities Guide. This story offers additional information about the camps and contact info.
Camp name:
Time for Art Camps at Community Creative Center, Fayetteville
Age group:


Camps are organized into two age groups 6-8 and 9-14 years old. Enroll in morning, afternoon, or all-day art, clay, and technology camps. Scholarships and military discounts available. Projects are designed to maximize the fun for campers of all ages.
A new camp each week:
Grab your ticket and head to Community Creative Center's Time For Art Summer Camp!
During 9 weeks of themed camps, kids can have a great adventure in the Ozarks, explore art under the sea, and be inspired by magic, food and the circus! 'All day' campers need to bring a sack lunch. Lunch supervision, fresh air, and activities provided.
Camp options: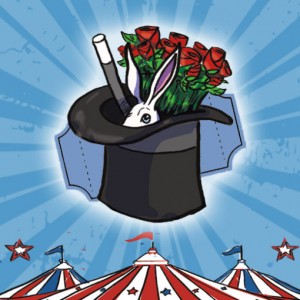 ♦ Wizards of Art
♦ Welcome to the Jungle
♦ Ozark Explorers
♦ Nerdies Camp
♦ The Wild West
♦ Under the Sea
♦ Circus Arts
♦ Artists in the Kitchen
♦ Cartoon Camp
♦ Wheel Camp
♦ Back to School Camp
Click here for more details about Time for Art classes at CCC!
Save
Save