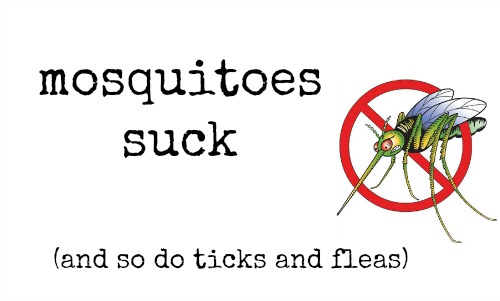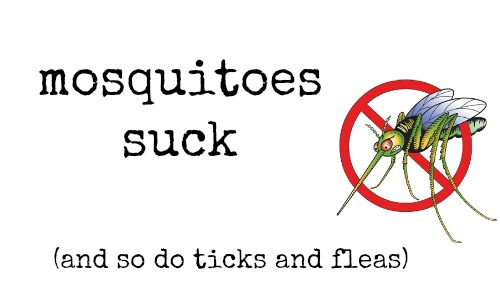 It's already the middle of May, mamas, which means a swarm of unwelcome visitors will soon be multiplying all over your yard. If mosquitoes bug you as much as they bug me,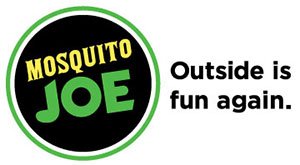 you may want to nip this problem in the bud early.
Mosquito Joe is a locally owned and operated company that began providing mosquito treatments for yards in Northwest Arkansas in 2013. (Brad and Stephanie Simon are the owners.) We paid for the service to treat our yard and had amazing success, as did several of our neighbors. (One of my neighbors, who is pregnant, has started using this service recently because mosquitoes are particularly nerve-wracking for pregnant moms worried about Zika.)
We've been using Mosquito Joe every summer for more than four years now. (Click here to read the review I posted about the service in 2013.)
Our home backs up to the woods, so the mosquitoes can get particularly nasty back there. It's frustrating to have gorgeous spring and summer days and feel like you have to go inside just to get away from the bugs. And we're not big fans of slathering on the stinky insect repellent and then have to wash it off later.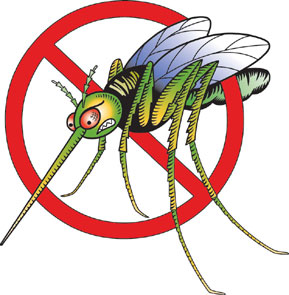 After we started the Mosquito Joe treatments, we hardly noticed any of those blood-suckers at all, so we know the treatments make all the difference. We've already begun treatments this spring so we can get a jump on the problem before it has a chance to get ugly and cover my kids' skin in itchy welts.
Bonus: If you have pets, you'll be glad to know you can still use this type of service, which has also been shown to reduce the number of fleas and ticks as well as mosquitoes. Click here to read more about it on the FAQ page.
FYI… Bill Gates (of Microsoft fame) wrote on article for Mashable.com that points out that the disease-carrying mosquito is the deadliest animal on the planet, killing more humans each year than sharks, lions, crocodiles, rabid dogs and snakes combined! Mosquitoes also outnumber all other animals except for ants and termites. Yikes. Click here to read this eye-opening report.
This year from June 26th through July 1st, Mosquito Joe is partnering with a foundation called Nothing But Nets. It's part of their annual "Beat the Bloodsuckers" campaign during Mosquito Control Awareness Week. For every new customer that signs up with Mosquito Joe during that week, the company will donate $10 toward the purchase of a life-saving net for people living in sub-Saharan Africa. For more info on this program or for a link where you can donate toward the purchase of a net, click HERE.
For more info on Mosquito Joe service on how to get on the yard treatment schedule, call the owners (who are also fellow parents) Brad and Stephanie Simon at 479-202-9960. The first service for new customers is only $49. (Teachers also get a discount.) Click HERE to see their website for specific coupons and rates.
Save
Save
Save
Save
Save
Save
Save
Save
Save
Save
Save
Save
Save
Save
Save