By Jen Adair, Blogger at Slightly Tilted, Entreprenuer, Homeschool Mom to two fab kiddos
I watched all of Mad Men, literally drooling over the clothes the women were wearing, while sitting in my bed wearing stained pajamas and mismatched socks.
I have this insane tug-of-war raging inside of me: get dressed and look awesome, or just stay in my yoga pants and t-shirt?
On the one hand, being dressed in a gorgeous dress with killer heels and the perfect clutch screams out to my inner Jackie-O, "Yes!! Oh, baby, yes!" But on the other hand…I'd have to actually go shopping and spend money on the perfect dress, heels, and clutch and they'd all have to fit perfectly because I don't have the time, patience, or money to have anything tailored.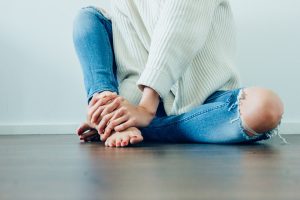 Also…where would I go to get such things? I'm at the weird in-between age (again!!) where I feel awkward shopping in the "juniors" section, but I'm not quite to the grandma section yet.
I think late 30s/early 40s is the second puberty.
Not only do I not know where to shop, I have hair sprouting in weird places (hello there, chin hair) and my hormones feel all out of whack. I feel like I'm floating in this in-between stage, where I know all the words to 80's music but don't know what "on fleek" means. Is that even a thing people say anymore?
Are you supposed to be getting pimples and gray hair in the same week?
Where's the "I'm-Not-Old-Or-Young-But-Sorta-Young-Compared-To-My-Parent's" Manual?
My yoga pants and t-shirts are versatile. I can run the kids wherever they need to go, work on the computer, exercise at the gym, go grocery shopping, and be comfortable. I like that. I like comfortable.
However, I would also like a wardrobe that I could wear when I board my private jet to my private island with my private chef.
It's a dilemma.
Anyone want to go to TJ Maxx? You know…just to look. All my mom friends will be there.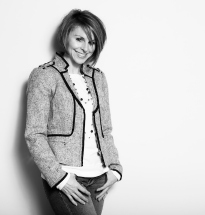 Hey. I'm Jen Adair. I'm an entrepreneur. Homeschool mom. CEO of organized chaos. Ok – it's really not all that organized. Some days are great, some are not, some days I feel invincible, some days I can barely get out of bed. BUT…it's my life and I'm living it. Browse my collection of random thoughts, humor (well, I think I'm funny!), images, links, whatever…at my blog Slightly Tilted. Sharing is caring, people! 🙂