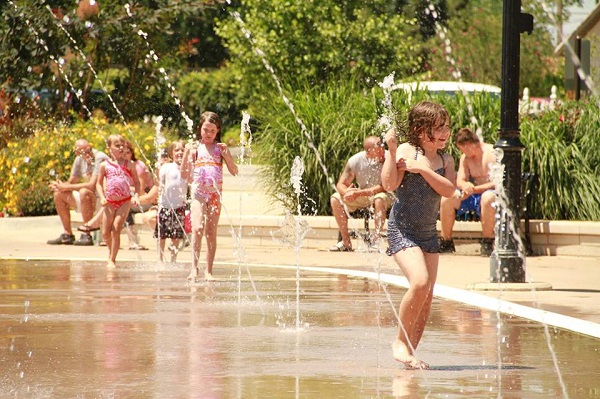 The first "Rock and Splash" happens tomorrow (May 17, 2018) at Lawrence Plaza in Bentonville!
Come enjoy dancing in the fountains to live music starting at 6 p.m. Here's the summer schedule:
May 17: School of Rock
June 14: Red Ambition
July 12: Route 358
August 16: Jesse Dean Co.
The parks and rec department will have a variety of events this summer at Lawrence Plaza, the Bark Park and Dave Peel. Click here to see the full line-up of Bentonville Park events!