Dear Tom,
During an argument last month, my husband shoved me. That has never happened to me before. I wasn't hurt but it really shocked me, and I'm afraid of what this means. Neither one of us mentioned it after the argument was over, but this feels like one of those "red flags" you hear about in bad relationships. I don't want to ignore warning signs but I don't want to trigger another argument, either. What should I do?
Dear Mom:
Yes, this is a definite warning sign! What your husband did constitutes assault and/or spousal abuse in some states depending on state law. During any marriage, arguments are bound to occur and sometimes they become intense or heated, but the argument and its relative intensity should never result in, nor justify "hands-on" one spouse to another.  That's unacceptable. What your husband did is absolutely unacceptable and crosses a boundary that can result in harm — not only physical harm but also psychological distress and mental health conditions such as depression or anxiety.
Sometimes spouses develop "codes of conduct" for disagreements. These codes contain mutually agreed upon rules for disagreements or arguments. For example, the rules in your code of conduct might look like this:

"We will listen to each other without interrupting while each of us says how we see things and how we feel."
"We will not call each other derogatory names."
"We will never touch, push, hit or shake each other during a disagreement."
Those are pretty basic rules and should become a part of your communication agreement with your spouse. The fact that neither of you "mentioned it after the argument was over" is also a red flag. I recommend you start talking about what happened, even if it's been a while since it happened. Make sure it's clear to your husband that pushing or ANY physical contact during an argument is absolutely unacceptable.
Plan to develop your own guidelines for arguments. If you cannot do that with your spouse or don't feel like you can do that safely, then go get counseling. If he won't agree to argument guidelines or going to a counseling session to develop those rules, then you need to find your own support system or counselor so you can determine what plans you need to make for your own life and safety.
Mom – one positive note for you is that you recognize a warning sign and you don't want to ignore it. Please don't ignore it. Get help as soon as you can.
Best wishes to you.
Tom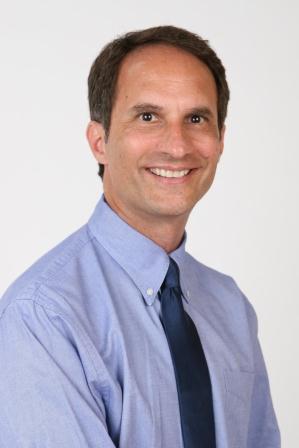 Tom Petrizzo serves as CEO of Ozark Guidance and has degrees in social work and law. He has spent the last 20 years managing non-profit centers in Texas, Kansas, Colorado and Arkansas. He has also served as adjunct faculty at the social work graduate program at three large universities. He's married to Teri Classick, a licensed clinical social worker, and they have two daughters. When he's not at work, Tom likes to jog, bike ride, read and he even belted out the National Anthem lately at a Northwest Arkansas Naturals Game!
Tom would be happy to answer your questions and read what's on your mind. Click the butterfly icon below to fill out an anonymous submission form with your question or concern. The form contains NO identifying information and is designed to give local women an online place to share concerns with a person qualified to offer feedback. Tom will be back each month to answer another woman's question.

Disclaimer:  This RESPONSE does not provide medical advice It is intended for informational purposes only. It is not a substitute for professional medical advice, diagnosis or treatment. Never ignore professional medical advice in seeking treatment because of something you have read on nwaMotherlode or Ozark Guidance websites.