Dear Tom,
My husband and I divorced about 6 months ago, and I'm noticing lately how clingy our 4-year-old son is to any man in our circle of friends (church friends, neighbors, etc.) His dad moved to a different town so he only sees him every other weekend. How can I help him fill the void of having consistent dad attention?

Dear Friend,
Throughout life we all go through hard transitions — some of which can even cause a lot of physical or emotional pain. It happens when people are diagnosed with a major illness, when they lose a loved one, lose a job or go through a divorce. When things like this happen, they have a profound effect on the people experiencing them directly, but they also have a ripple effect on other family members — especially kids.
It makes sense that your son is missing his dad and is acting more clingy toward male family friends who he sees more often. Remember that the impact of divorce on kids varies by the age and gender of the child. For preschool age children, the behaviors we commonly see are things like fearfulness, anxiety and sometimes even apathy about playing with others. Some kids even regress to behaviors typical of a younger child, such as needing a security blanket or a favorite toy they had when they were younger.
But here's some good news about preschoolers like your son. Preschoolers often try to make sense of the situation. They may try to explain the situation to themselves, ask direct questions of adults, and sometimes they try to bring more order to the house by being extra well-behaved. When you're answering questions for him, always be honest and direct. That will certainly help.
Here are some other big things to remember about kids and divorce:

Emphasize over and over that the divorce was not the child's fault. Make sure your child knows that nothing he did or said caused the divorce. Emphasize that mom and dad love him just like always, no matter whether mom and dad live together or not.

Seeing a change in a kid's behavior following divorce is very normal. The changes usually subside as the child gets more mature and gets used to the new household routine. If the changes don't subside, then it might be time to get advice from a family counselor.

Maintain as many routines and family traditions as possible, and create new ones that you and your kids dream up together.  Movie nights, trips to the park, bike rides, walks – whatever new routine you choose should be encouraged and maintained.
Lastly, for moms, don't beat yourself up. We all know that lots of factors contribute to a divorce. In and of itself, divorce is NOT an indicator of a character flaw or deficiency.  And it doesn't mean you won't have success in having a healthy relationship in the future. So give yourself some time, and be patient with yourself and your child.
I hope you'll both be feeling better soon. And feel free to write in again with anything that's on your mind.
Tom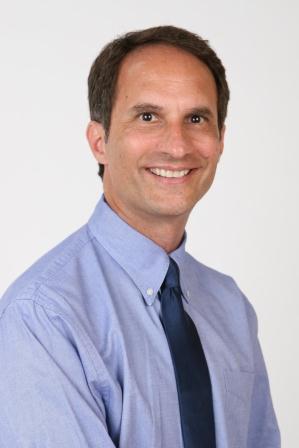 Tom Petrizzo serves as CEO of Ozark Guidance and has degrees in social work and law. He has spent the last 20 years managing non-profit centers in Texas, Kansas, Colorado and Arkansas. He has also served as adjunct faculty at the social work graduate program at three large universities. He's married to Teri Classick, a licensed clinical social worker, and they have two daughters. When he's not at work, Tom likes to jog, bike ride, read and he even belted out the National Anthem lately at a Northwest Arkansas Naturals Game!
Tom would be happy to answer your questions and read what's on your mind. Click the butterfly icon below to fill out an anonymous submission form with your question or concern. The form contains NO identifying information and is designed to give local women an online place to share concerns with a person qualified to offer feedback. Tom will be back each month to answer another woman's question.
">