Mamas, we recently received the below question through our "online hotline" button.
It's a question so many moms can relate to and we appreciate licensed professional counselor and fellow mom, Lauren Levine, for this thoughtful answer:
Q: I'm a mom of two kids under the age of 6 and lately I'm feeling completely overwhelmed. Even though my family is doing fine, I can't shake this feeling of not being "enough."
I constantly feel like I'm not measuring up to what I should be – as a mom, a wife, an employee, a daughter, a friend, a church member, etc. No matter how much I get done in a day, it's never enough and I'm beginning to think it never will be, which just makes me feel depressed, on edge or even angry at myself.
If my husband even vaguely implies that I haven't done something I should have, I get really upset and dwell on it for days. It keeps me up at night sometimes. He says I need to "lighten up," but I'm not sure I know how to do that anymore. What can I do to solve this problem?
A: I am so sorry to hear how overwhelmed you are feeling. I'm glad you are reaching out to ask your question.
It sounds like part of you ( maybe even just a small bit) has a sense that this "feeling" might be something you might be able to shake. That's an encouraging view. When your husband tells you to "lighten up" you say you are not even sure how to "anymore".  Maybe there was a time that you were able to lighten up a bit more. It's important to identify if something has perhaps  changed or interfered with your ability to do this.
Us humans tend to look for solutions to coping with overwhelm in two different ways: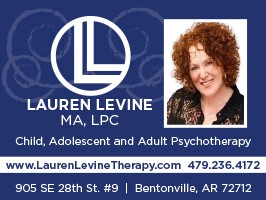 The first way is more external and requires looking at what we can alter in our present situation. For instance, letting go of some responsibilities that might be too much for you to do at the moment.
The second way is to make changes to our internal sense, or our attitude towards a situation. It seems you might benefit from exploring a blend of both.
How do you change outlook? It's important to look at your reality base or where your scale of "doing enough" is coming from. I have met with with many working moms ( myself included) who seem to have a warped sense of  what is expected of them.
Knowing where these critical voices originate is helpful. Do you have a story in your past of someone telling you that you are not doing a good job? Our culture certainly does a fine mess of enforcing these myths.We don't necessarily have to subscribe to these stories.
Make sure to talk to other working moms. By doing this you can 'normalize' your experience and feel supported in your struggle.
Lastly, make a point of practicing self care which may include seeing a therapist who can help support your process in making these changes.
CLICK HERE to read more about therapist Lauren Levine. If you'd like to ask Lauren a question about something on your mind, click the butterfly icon below and submit your question. The form is NOT tied to your email address or any other identifying information, therefore your question will be submitted anonymously. You can read the answer to your question by reading the therapist's response here on nwaMotherlode.com.