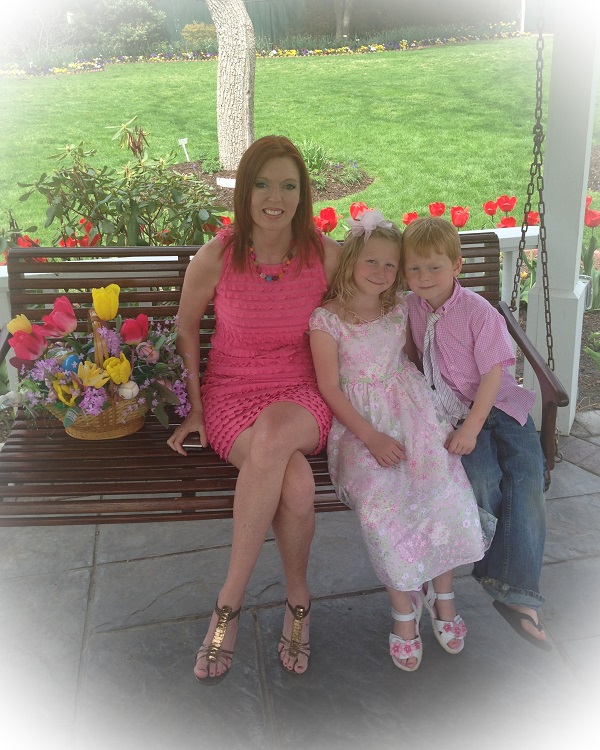 Name: Beth Christy Hamilton
Children's names and ages? Lily, 7 and Jackson, 5
What's something funny your kids did recently? They enjoy playing pranks, so together they took a plastic snake and put it outside Lily's bedroom door to "scare" me. I saw it but still did a little scream. They thought they played a great prank on mommy!
How long have you lived in NWA and what brought you here? We moved to NWA in October 2011 from Joplin, MO.
I decided to relocate following the tornado due to the emotional trauma it left on myself and the children. They were buried in the rubble in Wal-Mart and the heartache of that night and the months following was devastating. My son also was diagnosed with a heart condition which required invasive surgeries. I decided we needed a fresh start. I loved Arkansas and we have been blessed by support since moving here.
Tell us about a day in the life of Beth: I begin the day at 5:30 and it is go-go from there. I travel with my position as a mobile assessor for Lakeland Behavioral Health System, which is a behavioral treatment facility for children and adolescents. I work closely with therapists and probation officers as well as families throughout NWA. The evenings are family time and one tradition we have is to sit around the dinner table and discuss our day. This is our time to laugh and enjoy one another.
What's been the most unexpected thing about motherhood for you? Priority change. I no longer care about the latest styles or name brands..I just want a world that is better for my children. I strive to make them proud and happy.
What advice would you give a brand new mom? Don't sweat the small stuff! The dishes can wait..enjoy your time as a mom because they grow up sooo fast! Take time to play!
If you went back to college what would you study? I would study Special Ed.
Having worked in mental health I realize the need to change the attitudes of society toward children with mental illness.
What are three things you always have with you? My phone (lost without it!), paper towels (we are a messy group!) and lip gloss (I am still a girl at heart!)
Do you have any fun summer plans? Silver Dollar City! We have season passes. It was my favorite place as a child and my kids adore it!
What are your favorite places to hang out with kids in NWA? We love all the parks and the splash pad is a hit! We also love the First Friday events in Bentonville!
If someone wrote a book about your life right now, what would the title be? Girl From Kansas Still Following Her Yellow Brick Road
What's something interesting that's happened to you recently? I was asked to interview for an article for nwamotherlode.com 🙂 {And we're so glad you said yes, Beth!}
One word to sum me up … Determined