Left: You can't go wrong with giving a Holiday Gift Tower or Cookie Tray from Rick's Bakery. Their most popular gift tower is the Silver Bells tower, $35, which includes festive petit fors, rich brownies and more sweet treats.
Right: The cookie trays are also a best-seller around the holidays. They're available in a 2-dozen tray for $10 and a 5-dozen tray for $25. Each includes a selection of Rick's most popular tea cookies.
Where to shop: Rick's Bakery is located at 1220 N. College, Fayetteville. 479-442-2166
How to contact: Visit Rick's Facebook page; Call the bakery at 479-442-2166 or email them to order at celebration@ricksbakery.com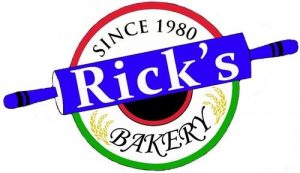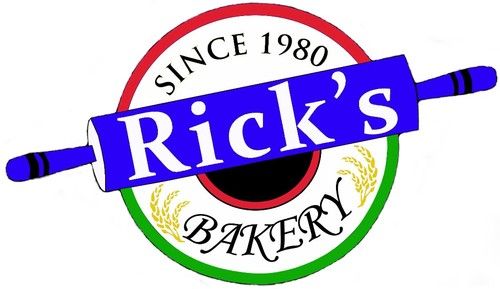 Left: We LOVE this little piggy that's just right for holding your favorite My Brother's Salsa flavor. This gift set is $34 and you get your choice of two jars of salsa, a bag of My Brother's Organic Tortilla Chips and & the small red ceramic pig bowl (red glaze 7"x6"x2.75"; food safe). The whole set is packed in a custom gift box. Click here to order the "Small Red Pig Deluxe" package.
Right: We get so excited about dishes that can go straight from the oven onto the table, which is exactly what the red red & white enamelware plate in this package can do. It's beautiful and practical. It's the perfect gift for your friends who love nachos (nacho recipe card included). Food safe, oven safe, dishwasher safe. The $43 package comes with the enamelware plate, your choice of one jar of My Brother's Salsa and a bag of My Brother's Organic Tortilla Chips — all packed in a custom gift box. Click here to order the Red & White Swirl Nacho Plate, Chips and Salsa" package.
Where to shop: The gift boxes can be ordered online and sent to you or the gift recipient; or you can order and pick them up at 1006 NW 11th St, Bentonville
How to contact: Visit the Facebook page; Follow them on Instagram; Tweet them on Twitter; See their products on Pinterest; Or call 888-557-2572


Left: The nickname for this Caramel Apple Pie is "perfection," and it's easy to see (and taste) why. It's made with Granny Smith apples and it'll be the pie your holiday guests and/or party hosts will still be thinking about well into the New Year.
Right: The Salted Caramel Pumpkin Pie is only available during the holiday season, so get it (and give it) while you can. It really is as good as it sounds.
Pie prices:
Large 10″ pies are $27
Petite 6″ pies are $11
Mini 4″ pies are $4.50
Where to shop: 5208 W. Village Parkway (Suite 11), Rogers, Ark. (Find the shop in the Village on the Creeks shopping plaza,  right behind SOHO Clothiers, diagonal from the YMCA. The shop faces the three crosses.)
How to contact: If you would like to order a pie and you live in Northwest Arkansas or Southwest Missouri areas, send the pie girls an email at piegirls@forkandcrust.com. Visit the website by clicking here; Follow on Facebook; Follow on Instagram; See more on Pinterest; Follow on Twitter. Call the shop at 479-268-6634.