May 2022 Calendar of Events for Northwest Arkansas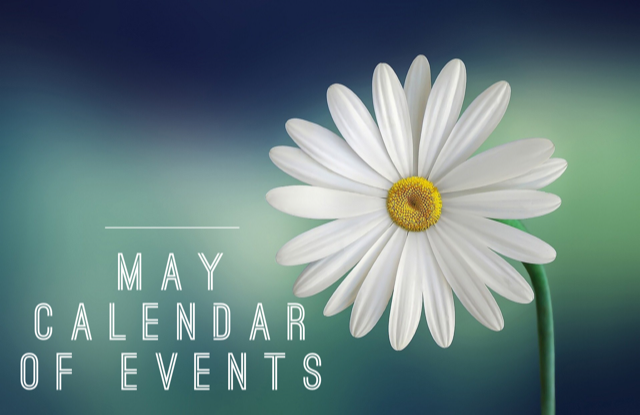 Walton Arts Center's 2022 Artosphere Festival
Happy May, mamas! It's our month! Make a plan with this roundup of some of the best family events happening across Northwest Arkansas.
Artosphere: Arts + Nature Festival
Walton Arts Center's month-long Artosphere: Arkansas' Arts + Nature Festival celebrates art, music and nature with exciting performances, activities and events at Walton Arts Center as well as locations across Northwest Arkansas. Many of the family-friendly events are free or low cost. Artosphere kicks off with Trout Fishing in America on May 4 and events continue throughout the month of May.
Dates: Kicks off May 4
Times: Vary
For more information about the Artosphere Festival and a complete event lineup, download the Artosphere App from Google Play or the Apple App Store or visit artospherefestival.org.
First Thursday Fayetteville
This free event features live music, street performers, children's activities, food trucks and more.
Date: May 5
Time: 5:30-9 pm
Location: Fayetteville Square
Visit the First Thursday page for more information.
First Friday Bentonville
May's First Friday theme is Pet-a-palooza. Dogs, cats, birds, and pets of all types will be celebrated.
Date: May 6
Time: 11 a.m. to 9 p.m.
Location: Bentonville Square
Visit the Bentonville Facebook page for more information.
McGarrah Farms Rivercrest Orchard Mother's Day event
This family-owned farm is hosting an event to celebrate moms. Includes fun activities and strawberry picking. Tickets required.
Date: May 7
Time: 8 a.m. to 4 p.m.
Location:
Visit the McGarrah Farms website for more info.
Square 2 Square Bike Ride Spring 2022
Join the Parks & Recreation Departments of Bentonville and Fayetteville for the annual Spring Square 2 Square Bike Ride. The event is for people new to biking, promoting safe riding, showcasing the Razorback Greenway, and supporting neighbors. The spring event begins from Walker Park in Fayetteville with rolling starts at 7 -9 am. The ride finishes after approximately 30 miles along the Razorback Greenway just off of the downtown Bentonville square on Main Street.
Date: May 7
Time: 7 a.m. to 2 p.m.
Location: See description above.
Visit the Square 2 Square Facebook event page for more info.
The Little Craft Show Spring 2022
Local and regional makers, independent artists, small businesses, food and drink and music.
Date: May 7
Time: 11 a.m. to 6 p.m.
Location: Shiloh Square Pavilion, Springdale
Visit the Little Craft Show Facebook page for more info. 
Mother's Day at the Garden
Garden members can bring their mothers or mother figures to the garden for free all day on Mother's Day. General Garden admission is $10 for adults, $5 for kids 4-12, and free for children 3 and under. Memberships will also be on sale ($15 off) during this time – so join or renew online before you arrive, or while you are there. All moms will receive a complimentary small potted succulent when they visit the garden, while supplies last. There will also be a fun Flower Pounding Workshop taking place on Sunday from 2:00-3:30 p.m. (registration required).
Date: Sunday, May 8
Time: The garden is open from 9 am to 5 pm.
Location: Botanical Garden of the Ozarks, Fayetteville
Garden Party at Crystal Bridges
Celebrate the beauty of Crystal Bridges' trails and grounds at the annual Garden Party. Come explore our grounds, flex your creative muscles, learn about nature, and more with outdoor fun for the whole family. Complete with artmaking, live performances, and great food prepared by restaurant Eleven and local food trucks. Free, no tickets required.
Date: May 15
Time: Drop by anytime between noon and 4 p.m.
Location: Crystal Bridges Museum, Bentonville
Visit the Crystal Bridges website for more information. 
Noon2Moon Endurance Mountain Bike Event
Be a part of the first ever endurance mountain bike race at Coler Mountain Bike Preserve. Race solo, or grab 2 friends and make it a team. Not ready to take on the 12-hour ride? Sign up for our 6-hour ride. Registration required. Coler Mountain Bike Preserve is a community space provided by the Peel Compton Foundation. Peel Compton Foundation is a local 501(c)(3) non-profit with a mission to connect the community through nature, education, recreation, and preservation.
Date: May 14
Time: Noon to midnight.
Location:
Visit the event page for more info. 
Live! at Turnbow
LIVE! at Turnbow events will be held on the last Thursday of the month through October and feature local musicians and bands. Grab a bite and sip in the Outdoor Dining District and enjoy the tunes. The free outdoor concerts take place at Turnbow Park. All concerts begin at 6:30 p.m. (In the event of inclement weather, all postponed concerts will be rescheduled to the following Sunday at 6:30 p.m.)
Date: The May 26 concert headliner will be the Jeff Horton Band.
Time: 6:30 p.m.
Location: Turnbow Park, Springdale
Visit LIVE! at Turnbow for more information.