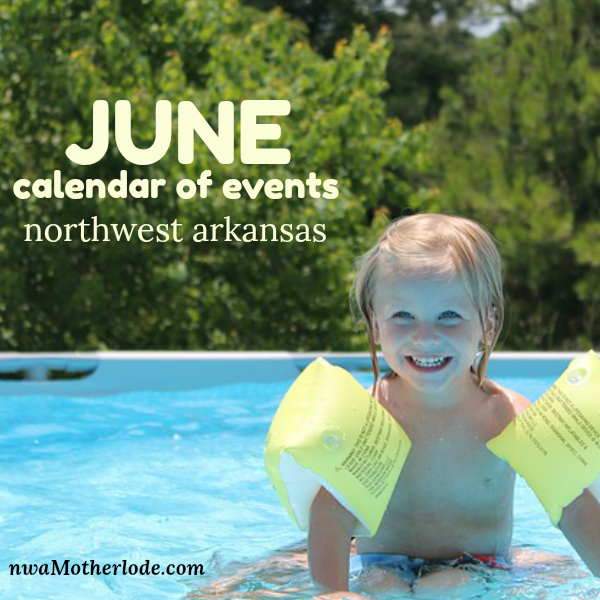 June is bustin' out all over with Northwest Arkansas events, mamas!
Here are lots of fun ideas to add to your family's calendar this month:
Raise money to grant wishes for children with critical illnesses and celebrate your efforts at the walk. It's easy to form an online walk team with your friends, family and co-workers and join us on Walk Day. All participants are encouraged to raise money to help grant wishes of kids in our community. 479-755-4524 eschroeder@midsouth.wish.org
Time: Registration starts 7:30 a.m. Event begins at 9 a.m.
Date: June 1
Location: 3000 Gene George Blvd, Springdale
The Crohn's & Colitis walk is June 1 at Village on the Creeks in Rogers. These life altering diseases affect 1 in 100 people. Support local Trevor Lewis in raising funds to help find a cure for this painful, debilitating digestive disease that affects 3 million Americans.
Time: 9:30 a.m.
Date: June 1
Location: Village on the Creeks 5309 W Village Pkwy, Rogers
Joanna's Unicorn Run and Dog Walk
Jo Jo has faced more challenges than most 4-year olds have or ever will. As an acutelymphoblastic leukemia patient, her case was complicated by a rare Ph+ mutation and treatment is more intense for patients like her.  Friends, family, and the community are invited to come together on June 1 to show their love and support to the Smith family in their journey ahead. Registration starts at 7:15 a.m. The Fun Run/Dog Walk, which is one mile long, starts at 8 a.m.  This is a 1-mile family run/walk. The 5K starts at 8:30 a.m. Those who cannot attend have the option of a virtual run. Registered participants get a t-shirt and will receive it the morning of the race. Registration on the day of the race is an additional $5.
Time: 8 a.m.
Date: June 1
Location: Gulley Park, 1850 Township Fayetteville
Join FPL on Mountain Street in front of the library for a fun-for-the-whole-family event which includes bounce houses, shaved ice, air brush tattoos, a photo booth, giveaways, food, face painting, and more. Best of all, everything is free.

Time: 10 a.m.
Date: Saturday, June 1
Location: Fayetteville Public Library 401 W Mountain St, Fayetteville, AR 72701
Saturday on the Bricks: Family Yoga
This creative, lighthearted experience will allow you to connect with your family in a new way. Make memories, laugh, and play. A limited amount of mats are available, so please bring your own if you can. This is a free Family event, donations accepted but not required. In case of rain we will be under the pavilion across from Iron Horse. Session 1 is from 10:30-11:00 a.m.. Session 2 is from 11:30 a.m.-noon.
Time: 10:30 and 11:30 a.m.
Date: June 1
Location: Centennial Park, downtown Rogers 104 S 1st Street Rogers
Celebrate and experience the fantastic hiking and biking trails of Lake Fort Smith State Park. This day will be full of guided hikes and hiking programs which are great for the whole family. Contact the park for more details.
Date: June 1
Location: 15458 Shepard Springs Road Mountainburg
Have a picnic on the Teaching Farm. Enjoy local food provided by Sparks Wood Fired Pizza, Ozark Natural Foods and Pedal Pops. Sip on libations from Ozark Beer Company and JR's Kombucha while enjoying live farm tunes. Take in the beautiful farm setting as your kids have a blast with a host of farm games and obstacle courses with The Spark Foundation, yoga with Yoga Story, yard games with Pack Rat Outdoor Center cooking in our kitchen & more. General admission is $10 per person at the gate and that includes one raffle ticket. Admission is free for children ages 3 and under. Bring your own picnic fare or purchase food from Sparks Wood Fired Pizza, wraps and salads from Ozark Natural Foods and popsicles from Pedal Pops. All proceeds support Apple Seeds' programs on the Teaching Farm and in area schools.
Time: 4 p.m.
Date: June 1
Location: Apple Seeds Farm 2648 North Old Wire Road Fayetteville
Arthritis is tough, but we are even tougher when we all come together. The Arthritis Foundation's Walk to Cure Arthritis is where we fight this life-altering disease, celebrate arthritis warriors and raise crucial funds for innovative research, resources and a cure. Arthritis is the nation's leading cause of disability. It is painful, debilitating and diminishes the quality of life. But scientific discoveries that bring us closer to a cure. Register for free, contact Angela Harris at aharris@arthritis.org or call 501-232-8660.
Time: 1 p.m.
Date: June 2
Location: Arvest Ballpark 3000 Gene George Blvd. Springdale
From June through August, the botanical garden will be open and free to the public from 5 to 8 p.m. on Tuesdays. Guests are invited to make a donation to support garden programs. Concerts will end at 9 pm. Activities on select evenings may include concerts, enchanted garden walks and other activities.
Time: 7 p.m.
Date: starting June 4 with Opera in the Ozarks "Monkey See, Monkey Do" concert
Location: Botanical Garden of the Ozarks 4703 N Crossover Rd. Fayetteville
This June through July, Fenix Fayetteville will present a visual and performing arts festival at The Fenix Gallery. Fenix will partner with the Walton Arts Center by bringing a community-based artist perspective to the theme of the 2019 Artosphere. Programming includes an art exhibition, installations, staged theatre readings, spoken word, music ensembles, and community education workshops. The pinnacle project of the festival is the live painting of a revolutionary tridimensional mural based on a technique called anamorphosis. In addition to the live painting event, the mural will permanently transform the space and a have lasting presence and impact.
Time:
Date: June 6- July 31 Wednesdays through Saturdays
Location: The Fenix Gallery 16 W. Center St. Fayetteville
www.facebook.com/fenixfayettevilleart
The 2019 Parade of Homes will begin on Friday, June 7th at 10 a.m. and run through Sunday, June 9th at 5 p.m. It is free to the public. This year's event will showcase new homes in all price ranges throughout Northwest Arkansas. The NWA Parade of Homes is a self guided tour and serves to provide Northwest Arkansas with renewed celebration of the great features and exciting new home projects that are available in the area.
Time: June 7th, 10 a.m. to 7 p.m. June 8th, 10 a.m. to 7 p.m. June 9th, 12 p.m. to 5 p.m.
Date: June 7-9
Location: 2022 Long St Ste C Springdale
Residents and nonresidents may fish this weekend without fishing licenses. Don't have a pole? No worries, several poles are on loan at the marina, along with everything else you'll need to land the big one. Regulations for Arkansas waters apply and must be observed.
Date: June 7-9
Location: The Marina at 15458 Shepard Springs Road Mountainburg
Don't miss this epic culinary throw-down between Chef Mario Valdovino and special regional guest chefs. Experience TOP CHEF NWA-Style and cast your vote for who reigns supreme in this one-of-a-kind dining experience. Upgrade to the VIP treatment and enjoy a private visit with Chef Mario Valdovino, a special tasting, and unique VIP cocktail. All proceeds benefit the Rogers Public Library Foundation (RPLF) in support of providing programs and services to the Rogers Public Library. RLPF is a 501(c)3 non-profit organization, your contribution is tax deductible as allowed by law. Tickets are $75-$150.
Time: 6 p.m.
Date: June 7
Location: Metro Appliances, 801 Metro Place, Lowell
Friday Morning Movies at the Fayetteville Public Library
Enjoy a free movie on the big screen every Friday morning this summer in the Walker Community Room. June movies include:
Space Jam (PG) | Friday, June 7, 10 a.m.
Treasure Planet (PG) | Friday, June 14, 10 a.m.
Toy Story 3 (G) | Friday, June 21, 10 a.m.
Mary Poppins Returns (PG) | Friday, June 28, 10 a.m.
Time: 10 a.m.
Date: Fridays starting June 7
Location: Fayetteville Public Library 401 W Mountain St, Fayetteville
"Mömandpöp" is husband and wife songwriters Bobby Matthews and Virginia Ralph. They created "The mömandpöp Show," a musical comedy variety show geared especially for pre-school and early elementary show children and their parents.
Time: 10:30 a.m.
Date: June 8
Location: Fayetteville Public Library 401 W Mountain St, Fayetteville
Artosphere events, hosted by Walton Arts Center
The 10th anniversary of the Artosphere Festival coincides with the 50th anniversary of man walking on the moon and focuses thematically on space. Most events are free or low cost. Since the dawn of time, space has been a source of wonder, innovation, and artistic inspiration for all the world's people. Man's exploration of space has given us the technology to look back on ourselves and observe both the Earth's changing ecosystem and our shared humanity. – Scott Galbraith, Vice President of Programming and Executive Producer
Date: June 10-29
Time: Varies by event
Location: Varies by event
Super Saturday: Fenner Russell Memorial Music Series
Celebrate the joy of making music with your little one as guests from the Symphony of Northwest Arkansas guide families in making music together. Sing and dance with engaging musical activities, see and hear a live cello, and discover the amazing impact of music on young children. This free family event is part of the Fenner Russell Memorial Music Series.
Time: 10:30 a.m.
Date: June 15
Location: Fayetteville Public Library
Come learn about the aquatic history of Beaver Lake with Dot Neely, education coordinator with Beaver Water District. Part of the Shiloh Saturday Series for families.
Date: June 15
Time: 10 a.m.
Location: Shiloh Museum 118 W. Johnson Ave. Springdale
EOA Children's House Summer Salsa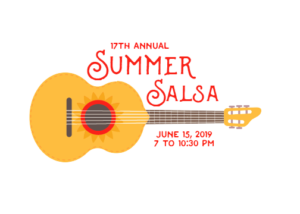 The 17th Annual Summer Salsa is a casual, summer party featuring festive food and beverages, music and a unique silent auction. The best salsas in Northwest Arkansas will be available for guests to taste and then vote on their favorite. And don't forget to stop by the photo booth to take your photo with Petey the Pinata. All guests must be at least 21 years old with a valid ID. All proceeds from Summer Salsa benefit EOA Children's House, which serves both Benton County and Washington County. EOA Children's House provides services for children ages 6-weeks-old to 5-years-old that have been abused, neglected, or faced adverse childhood experiences.  Located in Springdale, EOA Children's House is one of the largest child abuse prevention and treatment centers in the United States and the only one in Arkansas.
Time: 7 p.m.
Date: June 15
Location: Fayetteville Town Center 15 W. Mountain St. Fayetteville
The Junior Tennis Tournament will take place at noon on June 20 and 7:30 a.m. on June 21 at the Kingsdale Tennis Complex in Bella Vista. Allevent proceeds stay in Northwest Arkansas to support local cancer programs and services. Junior registration is $50, which includes a T-shirt, hat, and player bag. It's a round-robin format/doubles and mixed doubles. Prizes are awarded to first and second place. Schedules will be posted on website 2 DAYS prior to event. Players must check-in 45 minutes before playing time.
Time: multiple
Date: June 20-22
Location: Kingsdale Tennis Complex in Bella Vista
A Rare Conversation Between Two Earth Protectors
Walter Echo-Hawk and Gerald Torres will present "Native Conversations: A Rare Conversation Between Two Earth Protectors" Friday, June 21, 2019 at 6:30 p.m. This event invites participants to sit down with two accomplished authorities in race theory, environmental law and federal Indian Law. Music provided by Watertown's Jamie Lou and Garrett Brolund, with Gerald Torres on blues harmonica. The evening's discussion will cover history, cultural stories and solutions to our ever changing climate.
Time: 6:30 p.m.
Date: June 21
Location: Museum of Native American History 202 SW O St. Bentonville
Super Saturday: Professor Pig's Marvelous Music Show
This is a magical musical course for tots about exploring nature's wonders. Professor Pig introduces preschool kids to Arkansas State Science standards with songs about energy, water, ecosystems, weather and climate, life cycles, and scientific curiosity.  With movement and participation, the whole family is sure to enjoy this show with Professor Pig.
Time: 10:30 a.m.
Date: June 22
Location: Fayetteville Public Library 401 W Mountain St, Fayetteville
Almost 160 years ago, one of the bloodiest conflicts of the American Civil War was fought in Prairie Grove. On the night of December 6th, 1862, we imagine many soldiers were gazing at the dark night sky, wondering what tomorrow would hold for them. Join Prairie Grove Battlefield State Park and the Sugar Creek Astronomical Society for a Star Party to share those same night skies. Telescopes will be set up for an evening of viewing Jupiter, Saturn, nebulae, star clusters, galaxies, and more.
Time: after dark
Date: June 22
Location: Borden Parking area of Prairie Grove Battlefield Park 506 East Douglas Street, Prairie Grove
2nd Annual Mermaid and Magic Pool Party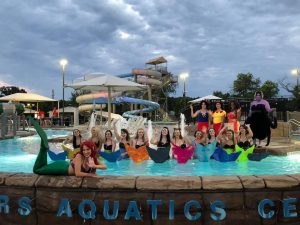 Come splash around with Mermaids, Princesses and the guest of honor.  The aquatic center will host a private, after-hour party at the Rogers Aquatic Center with all the attractions open.  In the shallow areas we will have our most magical mermaids splashing with your kids. Join our DJ as he hosts an awesome dance party complete with some of our favorite Princesses in their themed swimwear.
Tickets are $16 (plus all applicable taxes and fees) per person and each person entering the event must have a ticket. Free for babies 1 year and under.  Tickets are General Admission.  Splash Pass is not accepted for this private event. Check in begins at 5pm. Doors open at 6:15 p.m. *Please note no food is catered for this event, however, the snack bar will be open. Adults and children must all purchase a ticket. Rogers Aquatic Center does have height restrictions on certain areas of their pool and a PDF called General Facility Rules is located on their website.
Time: 5 p.m.
Date: June 23
Location: Rogers Aquatics Center 1707 S 26th St, Rogers
The Walmart NW Arkansas Championship LPGA Tour has a number of family friendly events, beginning with a kids yoga session at 10 a.m. on June 25, a Live Like a Girl Steam Center open 10 a.m.-3 p.m. on June 26 and The First Tee Junior Golf Zone starting at 11 a.m. on June 30.
Time: varies
Date: open to the public starting June 25
Location: Exit 82, take Whitaker/Promenade Blvd and follow signs to public parking, provided for $5 per car. A shuttle will be provided.
75th Annual Rodeo of the Ozarks
For the last 75 years, the world's best cowgirls and cowboys ride into Parson's Stadium. See some of the best professional cowboys and cowgirls in the business. Gates open at 6:00 pm. Mutton Bustin' begins at 6:30. Rodeo starts at 7:30 nightly.
Time: 7:30 p.m.
Date: June 26
Location: Parsons Stadium
A "Green Team Activity Day" event for children in grades 2 through 6 will take place from 11:00 am. to 3:00 p.m. Saturday, June 29 at the Shiloh Museum of Ozark History. Kids accompanied by a parent or adult friend can explore fun activities and learn about protecting nature. The event is sponsored by Saving Nature Now (savingnaturenow.org).Green Team Activity Day is free, but pre-registration by June 26 is encouraged.
Time: 11 a.m.-3 p.m.
Date: pre-registration by June 26 for the June 29 event
Location: Shiloh Museum 118 W. Johnson Ave. Springdale
To register or for more information, call the Shiloh Museum at 750-8165 or email shiloh@springdalear.gov.
2019 Summer Bentonville Sportscard Show
Bring the kids and enjoy 50 tables of sports cards and memorabilia, raffles, and Joplin Gene Simmons. NWA Naturals Mascot will be here from 1-2 p.m.
Time: 9 a.m.-5 p.m.
Date: June 29
Location: Four Points Hotel 211 SE Walton Blvd Bentonville
Super Saturday: Didgeridoo Down Under
Didgeridoo Down Under is a high-energy, Australia-themed show that combines music, culture, puppetry, comedy, character building, storytelling and audience participation. The didgeridoo has been played by Aboriginal Australians for at least 1,500 years, and is known for its otherworldly sound. But DDU is more than music. It's interactive, educational, motivational and fun for all ages.
Time: 10:30 a.m.
Date: June 29
Location: Fayetteville Public Library 401 W Mountain St, Fayetteville
The City of Fayetteville and BikeNWA will host a free Slow Roll bike ride Saturday June 29th. This is a group bike ride where the point is not to race but to relax and enjoy good company and good vibes. Slow Rolls have become hugely popular in cities across the US because they appeal to such a wide audience. It's not just cyclists at these rides so you can leave your spandex at home. The pace is about 6 mph and the route will be a FLAT easy loop through neighborhoods and the Rolling Hills protected bike lanes. Don't have a bike? Don't worry! Bike NWA will be offering a free e-bike demo. VeoRide premium bike share bikes will also be available.
Date: Saturday, June 29
Time: Meet-up from 11-noon and ride from noon to 1pm with social time and snacks from Whole Hog BBQ to follow.
Location: Whole Hog Cafe, College Avenue, Fayetteville