First Thursday, Fayeteville
June's outdoor First Thursday activities will feature Sugar Free Allstars, Farmer & the Markets and more. First Thursday is an event held on the first Thursday of each month from April to October from 5:30 to 9 p.m. First Thursday Fayetteville transforms the city's historic Downtown Square into a vibrant arts district, featuring the work of more than 40 visual artists, live music, street performers, food and drink, and children's activities. It's a safe, family-friendly, community event for people of all ages. It's free to the public.
Date: June 4
Time: 5:30-9 p.m.
Location: Downtown Fayetteville
More info: Click here
Dive-In Movie, Wilson Park pool
Watch Toy Story 3 poolside — or in the pool.
Date: June 5
Time: 7:15 p.m.
Location Wilson Park Pool, Fayetteville
More info: Click here
Family Day, Rogers Historical Museum (County Fair theme)
Bring the family for this County Fair themed day featuring hands-on activities, face painting, crafts, petting animals and more. Free admission.
Date: June 6
Time: All day
Location: Rogers Historical Museum
More info: Click here
Sidewalk Sundays
The second season of Sidewalk Sundays starts this month at The Walmart Museum in downtown Bentonville. Below is a list of dates and activities for June. All events are free: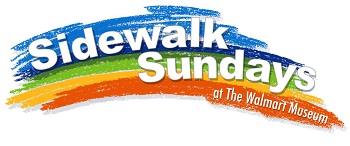 Sunday, June 7: Sword-fighting demonstrations and practice with the NWA Fencing Center. Drop in any time between 2 and 5 p.m.
Sunday, June 14: Make pottery with the Community Creative Center. Drop in any time between 2 and 5 p.m.
Sunday, June 21: Arts and Craft with Abrakadoodle. Drop in any time between 2 and 5 p.m.
Sunday, June 28: Classic outdoor games from hula hoops to limbo! Drop in any time between 2 and 5 p.m.
More info: Call 479-273-1329 ext. 2 or click here to visit the Walmart Museum website.
Cancer Challenge 10k/5k/1m Run Walk
Come join us on SATURDAY, JUNE 13, 2015 at the Cancer Challenge 10k/5k/1m Run Walk at ORCHARDS PARK in Bentonville.  All events begin at 7:30 a.m. with courses suited for all ages and fitness levels. And, we have CHIP TIMING for the more serious runners.
EARLY PACKET PICKUP is on Friday, June 12, 3:00-6:00 PM at Circle of Life Hospice in Bentonville, AR.
– $25 Adults, $15 Youth (ages 3-17), Under 2 free. Registration day of race — additional $5
– Registration includes entry fee, t-shirt*, hat*, goody bag*, snacks and beverages (first 800 registered)
– Categories: 9 & under, 10-14, 15-19, 20-24, 25-29, 30-34, 35-39, 40-44, 45-49, 50-54, 55-59, 60-64, 65 & older
– 10K & 5K Prizes: Male and female finishers in 13 age categories and to the overall male and female.
Date: June 13
Time: 7:30 a.m.
Location: Orchards Park, Bentonville
More info: Click here. Online registration closes on Wednesday, June 10 @ 8:00 pm. You can register at the event on Saturday beginning at 6:30 am. Chip timing may not be available for Saturday registrants registering after 7:00 am day of race.
Mt. Sequoyah Center Tennis Courts Ribbon Cutting & Event



A very special evening of tennis, swimming, & summer fun. Mount Sequoyah Center is a place of Christian hospitality offering meeting spaces, event venues, & lodging on a 32-acre campus in Fayetteville.
Date: June 12
Time: 5:30 p.m.
Location: 150 NW Skyline Drive, Fayetteville
More info: Click here

Bat-O-Rrama at Devil's Den
Join park staff and guests for some great family fun as we celebrate one of the most beneficial but misunderstood creatures in the world……BATS! Special guests will be on hand to talk about why bats are so important and how they benefit us all. Also, nighttime mist netting will be conducted by college students studying these amazing creatures.
Date: June 12-14
Time: 9 a.m. to 10 p.m.
Location: Devil's Den, West Fork
More info: Click here
Artosphere I Think I can
Join the city! I Think I Can is an interactive installation by Terrapin Theater of Australia that will place a model railway layout in Joy Pratt Markham Gallery. The exhibit unites model trains, intricate puppetry, live video and audience participation to create an innovative public artwork that invites participants to become temporary residents in the form of tiny puppets. Each participant plays a role in creating a community story that evolves throughout the project and is accessible to all through an online newspaper.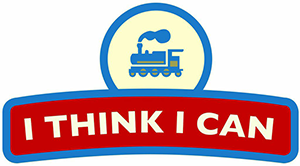 Date: June 16-27
Time: Varies
Location: Joy Pratt Markham Gallery, Walton Arts Center
More info: Click here
Arkansas New Play Festival
Arkansas's flagship festival of new plays is bigger than ever, with two weekends of performances including a fully staged premiere, three staged readings of brand new work, and a host of exclusive behind-the-scenes events June 18-28. TheatreSquared.
Date: June 18-28
Time: Varies
Location: TheatreSquared, Fayetteville
More info: Click here or call 479-571-2785.
Artosphere Food & Music Night
Free to public. Grab your favorite beverage, some grub and settle in to hear Artosphere Festival Orchestra ensembles perform "tiny concerts" in your favorite local restaurants, coffee shops, pubs and other gathering places around downtown Bentonville!
For more live music, don't miss the Food & Music Night in Fayetteville on Thursday, June 25.
Date: June 18 in Bentonville; June 25th in Fayetteville
Time: 6 p.m.
Location: Bentonville Downtown Square
More info: Click here
Summer Salsa
The 13th Annual Summer Salsa is a fun, casual event featuring festive food and beverages, live music, dancing, silent auction, photo booth, salsa tasting competition, and more! All proceeds benefit EOA Children's House.
Date: June 19
Time: 7-11 p.m.
Location: Fayetteville Town Center
More info: Click here
Artosphere Trail Mix
Free to the public. Capturing the essence of Artosphere, Trail Mix is a time for families and community members to explore NWA trail systems. Creating one-of-a-kind musical and outdoor experience, audiences can visit artists and musicians set up in various locations along the one-mile stretch of the Frisco trail to enjoy music from bands across the country.
Artists include:
· Jayme Stone's Lomax Project
· Rani Arbo & daisy mayhem
· Justin Roberts and the Not Ready for Naptime Players
· Amazing AFO ensembles
…and more.
This is just the beginning! Trail Mix continues on the Crystal Bridges Trails in Bentonville on Sunday, June 21.
Date: June 20 (Crystal Bridges on June 21)
Time: 6-8 p.m.
Location: Frisco Trail, Fayetteville
More info: Click here
Hope for the Future Symposium
Alzheimer's Arkansas Programs and Services will host the 2nd Annual Hope for the Future Educational Symposium thanks largely to Founding Sponsors Amber and Cory Scott with Chilirhea, and Presenting Sponsor The Northwest Arkansas Area Agency on Aging.  The day-long event will feature expert speakers in the fields of Alzheimer's and dementia and is completely free for family caregivers of all ages.  There is a nominal fee for family and professional caregivers for Continuing Education Units.  Senior Healthcare Organizations will have exhibit booths to display their particular service or product and will be able to visit in person during the event. Alzheimer's Arkansas is a private non-profit organization that provides support and care for the caregivers of loved ones with Alzheimer's and dementia.
Date: June 26th
Time: 8:30am – 3:30pm
Location: Schmieding Center (2422 N Thompson, Springdale)
More info: Due to limited seating space, the registration deadline is Friday, June 12th. Registration begins at 7:30 am.. Attendee Registration forms and vendor application forms are available on the website at www.alzark.org, or by calling our office at 501-224-0021, or by emailing lynn.akdamar@alzark.org.
Red White & Bloom Concert, Botanical Garden
The Arkansas Winds Community Band will entertain guests with a patriotic performance on the Great Lawn of the Botanical Garden of the Ozarks. A great way to kick off BGO's free summer concert series.
Date: June 30
Time: 6 p.m.
Location: Botanical Garden of the Ozarks
More info: Click here