The new Northwest Arkansas start-up, Nerdies, had a GREAT summer.
And so did all the kids and teenagers who attended their summer sessions.
The Nerdies summer school registrations were off the charts, the founders built a new gaming center for birthday parties and corporate events and they also started a new company for kids who may have a different bent called Arties.
The new studio is a thing of beauty for gamers (it has an adjoining "chill room" where you can have the birthday cake or other food/drinks. Cool.):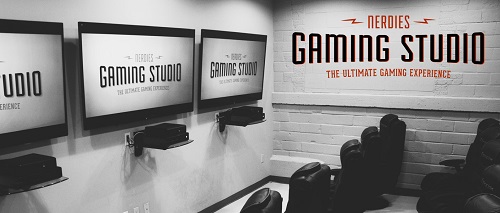 This news just happened this week: Nerdies Founder Head Nerd, Brad Harvey, was named one of the "Visionary Arkansans" of 2014 by the Arkansas Times.
In the most recent August 28th Issue, The Arkansas Times chose 25 people from across the state of Arkansas whose vision and leadership in their respective areas makes Arkansas a better place to live.
Click  here to what Brad had to say about Nerdies in the Times article. We loved this quote: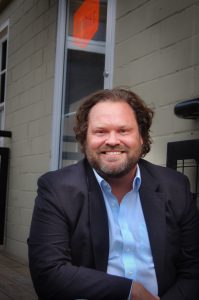 "The big deal is that we've just gotta go do," Harvey said. "The learning is secondary to the doing. If we're going to build this, write this, shoot this, the learning has to occur. But we're very much outcome-focused. … By the time they're 18 and they're applying for jobs, they can say, 'I've already shot 12 films.'"
Fall classes at Nerdies start next week, so be sure to check out the awesome sessions to see which ones would be a good fit for your kiddo. Nerdies and Arties will offer some of the same awesome classes they had over the summer, but are adding some new ones, too.
Classes for the fall include: Minecraft World Building, Web Design, Mods for Minecraft, Comic Book, Photography & Editing. Click here for all the fall classes at Nerdies.
There's also some good news for adults! Starting next month, Nerdies and Arties will offer some classes just for grown-ups, like how to set up and run your own blog! You know the Motherlode mamas love that topic 🙂

Here's a full list of kid and teen classes Nerdies and Arties will offer for fall:
Click here to see the entire list of Arties classes.