Editors' note: Congrats to Dog Party USA, one of our website sponsors who recently earned a Mom-Approved Award in the "Best Dog Boarding" category. Get to know the business a little better with today's featured profile.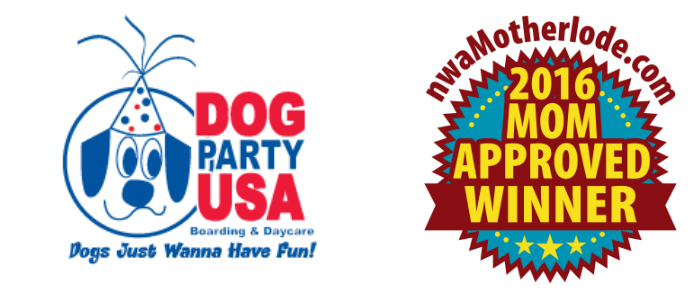 Voted as a 2016 Mom-Approved Award Winner in the
"Best Pet Boarding" category
Winner: Dog Party USA
Location: 912 S. Maestri Road, Springdale
Phone: 479-306-4660
Hours: 7 am to 6:30 pm weekdays, 9 to 5 pm Saturdays, 3 to 5 pm Sundays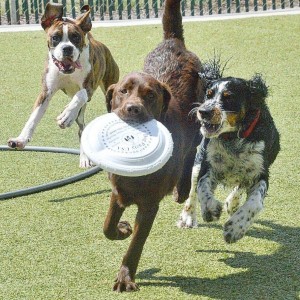 Operating since: 2011
Dog Party USA is best known for: Since opening in 2011, we have continually strived to improve, not only our facilities, yards, play areas, indoor areas (air conditioned and heated), but also our understanding of dogs and their body language, as well as their needs/desires.
We have recently invested in a very comprehensive training system for staff that was developed in the last year by the Dog Gurus, some very knowledgeable ladies that we have followed and learned from since before we even opened.
Let me tell you, there is never a dull moment around here!
What's your favorite thing about owning/operating Dog Party? The dogs of course!
Do the dogs love Ultra Suede music? Fun Fact: The owner, Chaddie, is lead singer for the awesome local band, Ultra Suede!
And you have a Halloween event coming up, right? Yes, the Annual Dog Party USA Halloween Costume Party will be on Oct. 29th. It's free and open to the public! It will be here at Dog Party, from 5:30 – 8 pm.  All "parents" and puppies are encouraged to dress up. There will be delicious food, live music, games, prizes, goody bags and of course a costume contest. This year's theme is "Peace, Love and Paws."
Tell us about some of the classes that are forming this fall:
Agility for Fun and Confidence – This is a fun, low-pressure class that will help strengthen your bond with your dog, and reinforce commands that you learned in basic obedience. It can also do wonders for your dog's confidence level, through overcoming obstacles in a group environment. These classes are for four weeks on Tuesday afternoons at 5:30pm.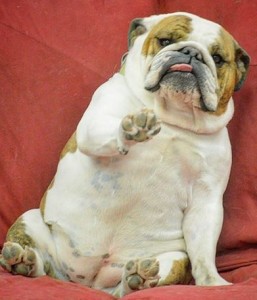 Competitive Agility for Beginners – This is a good class for high energy breeds that are looking to learn the sport of agility, and all the rules that go along with competition. This is a six-week class on Saturday mornings at 10:30am.
Basic Obedience – This class is good for people and their dogs just beginning their training, regardless of age. The class covers the basics: sit, down, stay, loose-leash walking, coming when called, etc. It is a six-week class on Tuesday evenings at 6:30pm for one hour each week. Class space is limited.
Head-Start Puppy Program – For puppies 8 – 16 weeks of age. This class uses fun and positive reinforcement techniques to promote desirable behaviors and address issues that are often overlooked before it is too late. Includes puppy play, teaching appropriate play styles and learning to avoid toy/food aggression. Classes are four sessions, or one month, starting every other month.
Call 479-306-4660 — or click here — to sign up for all classes!

Congrats to the staff at Dog Party USA!
Click here to visit their website.