If  you love bell peppers (we do!), below is a unique recipe from the Ozark Natural Foods website to try this summer.
If you'd like to see other recipes on the ONF site, click here.
Italian Style Roasted Peppers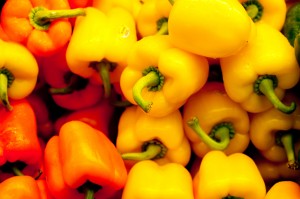 4 large green bell peppers
1 large red pepper
2 large cloves garlic
3 Tbsp olive oil
Black pepper to taste
Directions: Wash and dry peppers. Place on greased baking sheet under broiler. Broil and turn peppers until skin gets black on all sides. Or, use tongs and hold over gas flame. Wrap in kitchen towel and allow to cool to touch (or place in paper bag and close) at least 10 minutes. Peel off charred skin, remove stem and seed. Cut into thin strips. Mix pepper strips with garlic, olive oil and black pepper. Cover and refrigerate 3 hours or overnight.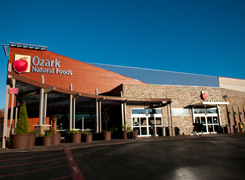 Ozark Natural Foods is Northwest Arkansas' natural-foods Co-op, owned by a community of more than 10,000 investors, most of whom live in Northwest Arkansas. ONF has been an essential part of the community for more than 40 years, growing with Fayetteville and the surrounding area.