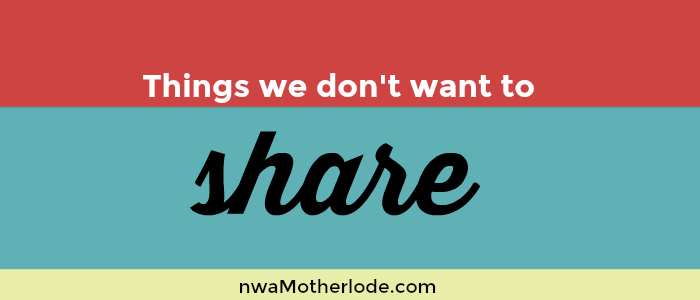 Happy Tuesday, mamas! Last week during our Mamas on Magic 107.9 radio segment, we flipped the idea of sharing on its head and talked about things we DON'T like to share as well as a few things we think people shouldn't share.
In case you missed it on the radio, catch up with it here by clicking the "play" arrows below to hear each day's discussion:
Things Gwen doesn't want to share
Things Shannon doesn't want to share
Don't share your scary birth story with pregnant women.
Don't share embarrassing info about your kids on social media.
Don't share unsolicited parenting advice.
The Mamas on Magic radio segment airs at 7:45 a.m. each weekday, so tune in to hear it as you're driving kids to school or driving yourself to the office or back home.
Save
Save
Save