By the end of January, many of us are STRUGGLING to stay motivated to work toward goals for the New Year. It all seemed so doable on January 1st, didn't it?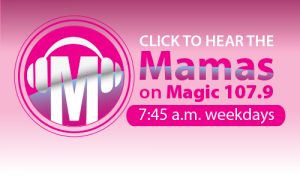 During a recent week of Mamas on Magic radio segment, we talked about some of the most common ways that experts say we often sabotage our own success when it comes to accomplishing our goals or keeping those New Year's resolutions. (Mamas on Magic airs at 7:45 a.m. weekdays on Magic 107.9. Tune in at that time to hear it live!)
To find out if you're getting in your own way of meeting goals, click the play arrows on the audio bars below to hear the tips. (Or if you're anti-resolutions, skip down to the last audio bar on the list and listen to that one!)
Doubts, past mistakes and conflicting goals
Comfort zones, deadlines, and inspiration
Are your goals too "squishy"?
What will you gain?
Making a case for "no resolutions"