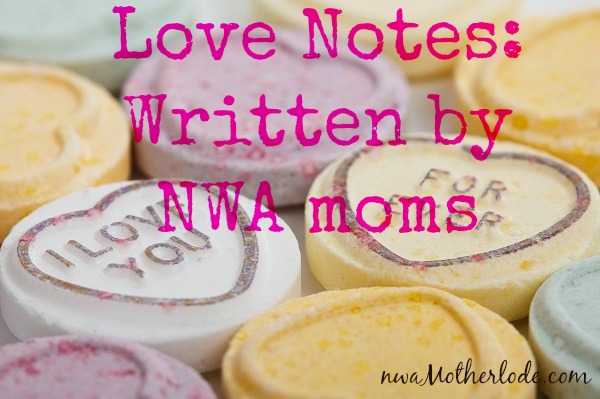 We recently asked moms to write love notes to the most important people in their lives.
We wanted to share a few of them today since Valentine's Day is tomorrow. Love was sent to kids, husbands, friends, parents, fiancees, God and even the publishers of this website. One mom sent a love not to herself. Go, mama!
For your reading pleasure, love notes written by Northwest Arkansas moms:
'And this is the choice,
made and kept, to choose you now and at each sunrise.'
To my love of 35 years
~Kathleen
I am so lucky to have so many loves in my life. I have a special someone I like spending time with, but right now it's a circle of friends who fill me up and take care of me. And I love taking care of them, too. This past year wouldn't have been livable if it hadn't been for all of them.
~Angie
To my hubby,
I love you so much. Thank you for taking such good care of me while I'm moody, sleepy, and sicky while being pregnant! I love you!
~Chelsea
Anthony, you are such a blessing to me. You not only love me just as I am, you are an actively-engaged father to our four daughters. You are a true example of a loving leader, and I love you so much.
~Stacey
Happy valentine's day to my husband- the best man in the world.
Also, can't forget my daughter and parents- also the best daughter and parents ever!
~Carmen
Would love to win this! My husband has really stepped up this past year and has loved me unconditionally through a cancer diagnosis, radiation and chemo. I couldn't love him more.
~ Becky
My love is the paint brush that colors my grey world beautiful.
~Kristal
My Valentines are my little family, my husband, Zach and two girls, Caroline and Charlotte. They are my heart and soul and bring me joy everyday!
~ Dara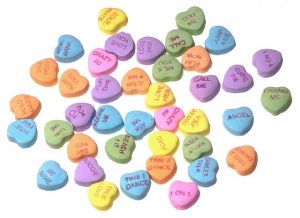 To my sweet boys…my cup runneth over.
~Erin
I wouldn't be the woman I am today without you. I wouldn't be pursuing my dreams without you, nor succeeding at them. You make the days brighter, each passing year more exciting, and you're always willing to try new things with me. Here's to many more years of experimentation with my best friend, my lover, my husband. Love you, Destin!
~ Kim
I won the lottery on kiddos. My two daughters are both brilliant, hilarious and beautiful. I'm so very proud of both of them. Lucky me!
~ Jena
My valentines are my 2 grown kids always! But my main valentine is my adorably fun loving and understanding husband! I can always depend on him to make feel better about any situation! He's super understanding and never complains.
~ Monica
Honey, through hell and good times, we have made it. Thanks for hanging in there.
~Robin
I love you, Robert. My soul mate since we were only teens.
~ Ginny
Thank you for always putting us first. I love you more than the stars in the sky! Happy Valentine's day to my super awesome husband. =)
~ Tiffany
Dear Keelee and Kara, you are my heart and soul. I love you, mommy!
~ Kristy
To my husband who has always been so patient, kind, and understanding with me .. I know I can be difficult but he loves me through it ! Hugs and Kisses always!
~ Cammi
To my wonderful husband, thank you for the 11 years that we've spent raising our beautiful family! It hasn't always been easy and there have been many obstacles that we've had to endure, but our love has always stood strong and we've always found our way through. You are my rock and I will forever be the solid ground for you to stand upon.
~ Leah
15 years….2 states…3 kids….the future is ours❤
~ Marie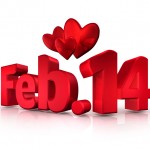 To my husband: who is supportive of my momma season and keeps me calm when the storms of our house arise! Thanks for the love!
~ Brandy
There are moments in your life when you see with certain clarity that everything happens for a reason….and that reason is you! Having close to a decade b/w the times we have spent together has made me appreciate you so much more. I am so incredibly proud of you not only as someone I love, not only as my boyfriend, but simply as a person. I know where we are at now was b/c you let your defenses down to open up and see where 'we' stood. That took courage and was against your better judgment but after all…I was the one that got away. This time, I won't be taking my heart back, you can keep it. So this year, let's not waste too much time on sweet love…it's the friendship that lasts in a relationship. Love you B! Always and forever after, H
~ HB
Shout out to the 3 most amazing guys in my life…Anthony, Dixon and Chamberlain. I love being the only queen of our household and appreciate the love, affection and devotion we all have for each other. Can't imagine a Valentine's Day or any other day w/out them!
~ Brittney
What a FABULOUS Valentine gift this would be! Hugs & Kisses to my little lovies, their Daddy, and my fabulous amazing friends and family as well! <3 HAPPY HEART DAY, Mamas! XOXOX
~ Angie
I won't try and quantify the different holders of my heart, so this is for my partner, best friend, husband, late night move watching, creative, powerful, beautiful, Darling.
Thank you, from the depths I my soul, for all you do. I look forward to each time we are together!
~ Betony
I love my family with all of my heart. They are the reason I live, they have made be the best person I could ever hope to be.
~ Alexis
To the man who must love me endlessly to brave a 5th pregnancy as my hubby;)-you are more than I ever dreamed.
~ Tara
You are simply the best. The most caring, helpful, funny, loving husband and father.
~ Courtney
Much Valentine love to my sweet gandbaby girls, oh yes and to my children too….just something extra sweet about those grands!!!
~ Willa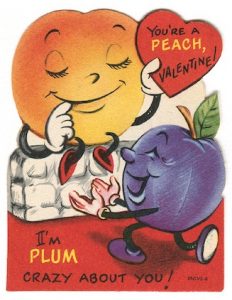 To my husband of 15 years, Thank you so much for the love you've shown me for the past 20 years. You are selfless. I'm so grateful for the love and support that you give our family. You are a dedicated police officer and put others before yourself every single day. I appreciate the dedication that you give to the City that you work for as well as the children in our community. I love you so much and thank God for our bond! You're my one and only, always.
~ Jennifer
Happy Valentines Day to my loves. Michael and Fiona you make my world a whole better place to be in. Thank you for everything. I love you both.
~ Heather
One of my favorite "love" quotes:
"Success in marriage and love is much more than finding the right person; it is a matter of being the right person."
~ Amy
"Love is patient. Love is kind. It does not envy. It does not boast. It is not proud. It is not rude. It is not self-seeking. It is not easily angered. It keeps no record of wrong doing. It does not delight in evil, but rejoices in the truth. It always protects, trusts, hopes, perseveres."
Corinthians 13
~ Amy
You each fill my heart with love in your own unique and wonderful way. I am thankful everyday for each moment I get to spend with you. And to your Daddy, my husband, I thank for these sweet little blessings that fill our days. I love the four of you with all my heart, always!
~ Stephanie
Troy, you are the love of my life. I can't imagine being on this crazy, wonderful journey with anyone but you. You have my heart and my love. Love always, Me
~ Amy
I want to shout out about the amazing man God has put into my life. I have never experienced a love so deep for anyone before…I never want to be the cause of hurt in his life and I can't imagine growing old without him. Love you so much MKS.
~ Rebecca
To my Valentine, my husband,
We have our ups and downs but in the end we truly love each other and want to be together! Thank you for being here for me and having the patience when I didn't. Thank you for being the best dad to our 4 kiddos! I love you!
~ Brandy
To my husband and best friend. I am so thankful that God brought us together and I get to do this crazy busy life with you. It may not always be the most romantic, but it is real and it is beautiful. Love you so much!
~ Marian
To my sweet baby buns.
You are the love of my life and I thank God for sending you to me. You have been the best hubby, dad and grand dad. I would love to spoil you on Valentine's day this year with dinner at fantastic restraint and a night stay at a great hotel. And to add to that a basket of yummy chocolate bars. You are the best baby and you deserve the best.
~ Cherie
Thanks to my sweet husband for still being my Valentine after 2 states, 2 kids, breast cancer, 2 jobs, & a broken leg. What a guy!
~ Sharon
Forever and ever amen.
~ Kathleen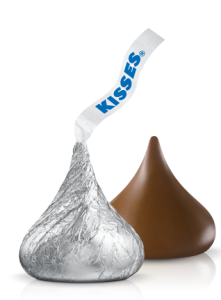 My love note goes to my amazing husband. He works 2 full-time jobs in order for me to be able to stay home with our kids. Now that I'm surprisingly expecting baby #4, he has been taking care of me through morning sickness and fatigue, as well as helping out around the house even more than he was before. He is absolutely wonderful, an I couldn't ever imagine a more perfect husband and father!
~ Sara
To the man who loves me in spite of myself…. the man who dotes on our son… the man who makes me want to be a better person… the man who stirs my heart like no other.
~ Christina
God, I am overwhelmed by your love and Grace. You knew me before I was born. You created such a blessed life for me on this earth. You surrounded me with loving parents and grandparents who created who I am today. You gave me a role model and playmate, the best big sister anybody could ask for. Wow! I cannot thank you enough for my precious and amazing husband. As you designed, he makes me laugh and thrills my heart. God, I love the way you love me. You have blessed me with two beautiful and caring daughters, who bring me joy daily. Thank you for sending me their birth mothers, who selflessly gave me the gift of life. Thank you for comfort, peace and hope. Your love never fails me!
~ Jerri
I am blessed!!! 30 years and counting, with a Godly husband who puts Jesus first.
I fall in love all over again, every time I hold his hand, hear his voice, look in his eyes…MY LOVE!!!
~ Kami
For my fiance: Thank you for being that perfect piece of the puzzle that completes my life. Thank you for being the brightest light of my life when everything else may seem dark and dreary. Thank you for your love.
~ Kaylin
How do you describe the perfect love? Well, he's honest and kind, loving and giving. He lifts you up when you are down and does everything in his power to provide for his wife and kids. He follows Jesus and leads his family to Him each and every day. He cuddles and snuggles and giggles with the kids, and reminds them that they are wonderful just the way they are. He teaches us all how to love and be loved. He lives life according to God, and no other person can distract him from that. He is a man unlike any other I've met, and I'm so glad to call him mine!
~ Melissa
Happy Valentine"s Day , Mitchell. We've lost some very special family members in the past year, especially your mother on Christmas Day. Your daddy being sick recently and my mother being sick has been very difficult. Your birthday is February 6 and this gift would help us get away for a whole to recharge. Then we can get back to taking care of our family. You're my Valentine"s gift from the Lord. I love you!
~ Brenda
A Happy Valentine's Day wish to my husband who makes me coffee and breakfast each day and says he is "lucky to have a hott wife!" I am quite average, yet he makes me feel beautiful everyday. He is the love of my life. I am so happy I chose well and received this gift of such a wonderful man to spend my life with!
~ Sarah
To the most amazing husband…words cannot even truly begin to express the love that we share that continues to grow. Everyday I am blessed by your love. The longer we are together the more I see a true reflection of your heart in the way you love me and our family. I know my heart is forever safe with you, and for that…I am beyond thankful. We have been through quite a journey so far together. We have had amazing seasons, and seasons of serious trials. We always come through stronger thanks to your love and leadership. It's a blessing to see that our kiddos not only know they are loved, but know they are protected through your guidance. Thank you for being such an amazing husband and father for our family. You are our world. I love you always and forever.
~ Amber
To my children, I am so very blessed to be the mother of three amazing children. Each one of you holds a special place in my heart and I could not imagine life without you. I know that being a single mom was not in our plan and it can be challenging at times, but everything I do is for you and to better your lives. I am thankful for Blaklie for stepping up and being the best big sister (2nd mama) to her younger siblings. Boston has stepped up to be the man of the house and is very protective. And little miss Sam, at the tender age of 2 keeps us on our toes everyday! You all feel my life with joy and happiness. Whether it's been a long day at work or a tough night at school I am so thankful I have your beautiful faces to come home to each and every day. I love you all to the moon and back.
Love mom
~ Chelsie

To my wonderful, hard-working husband,
This year has been truly a year of ups and downs that have tried us more than most. I'm so blessed to say that those trials have only made our love stronger and greater. I look back on our almost 10 years of marriage, and just can't believe that I've been lucky enough to have you by my side for all of those years. You are truly a man committed to his family, his job, and our Lord. Thank you for everything you do for me and our boys. We love you!
~ Stephanie
I would love some time with love of my life! We are going on 25 years together and I never go a day without being thankful for Nathan Wilkerson my amazing husband, awesome father to our children!
~ Jamie
To my amazing husband! I am so thankful for an incredible man who loves our family so well! You are an amazing husband, father, coach, teacher and most importantly love Jesus so well! Thank you for your example to our kids and myself- love you so much! Also, a shout out to my 2 sweet kiddos and our new baby on the way- excited to meet you in a few short months!!
Love, your wife and momma❤
~ Jami
A love note to myself:
I know how hard you work at your job and at home. You are a fantastic mother and a generous wife. You deserve a bit of pampering.
~ Ruby
To my husband and my two handsome, big-hearted sons. We missed out on our original honeymoon get away for lack of funding, then enjoyed the next 20 or so years coaching, laughing with and entertaining the two sons God blessed us with. We have and are enjoying all the time we spend with our 3 beautiful granddaughters and that handsome and funny grandson of ours. But really-Mom/Grandma needs a honeymoon getaway. Keep this in mind guys if we don't win this one. Love you all-Always
~ Diane
To my sweet husband,
Thank you for taking the time to be a good nurse to me while I've been ill this year. You're bedside manner is perfect and you handled our 4 kids with ease. (and your dinners were yummy!) Thank you!!
~ Arrin
To my wonderful husband, he works hard to provide for our family. He puts my needs and wants first. He treats me like a Queen. He's always been here for me through good and bad thick and thin, ups and downs. He's the love of my life, I love him with all my heart, he makes my heart beat. The smile on my face, the sun on my skin. He's my Valentine!
~ Ellen
Even after 27 years of marriage, you still melt my heart!
~ Karen
To my wonderful and amazing husband,
You came into my life when all was dark, but you gave me the light and I found my way. You have pushed me over the last 4 years to reach for my goals of becoming an RN and without your love and support I wouldn't be able to say today that I am a nurse! The last 10 years have been a roller coaster ride but I wouldn't want to ride this coaster called life with anyone but YOU! I love you babe :x!
~ Stephanie
To my amazing little boy,
You are truly my hero! You have been through more in the first year of your life than most people will go through their entire lifetime. I admire you and your fighting spirit. I am so thankful that God chose me to be your mommy. I love you more than words can say! What better day to celebrate those you love than February 14th….not only Valentine's Day, but also Congenital Heart Defects Awareness Day! Mommy Loves You!
~ Andrea
Want to express my love for God who has given me the most wonderful other loves in my life, my husband and my daughter.
~ Sue
I have two loves…my daughter who makes my life so easy. She is just one of these easy going kids with a big heart. My next is my boyfriend…he supports me in my decisions and encourages me to always be myself. I love both very much!
~ Carrie
A shout out to the love of my life and soul mate! He's the cheese to my macaroni and cheese.
~ Erika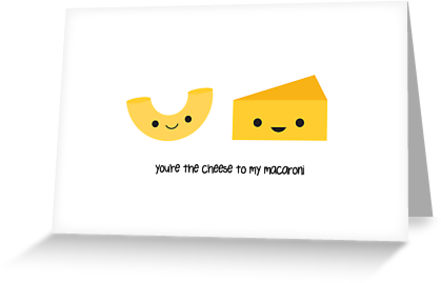 My love note would be to my Mom, who passed away Valentine's night in 1997. And it would simply say "I love you."
~ Elizabeth
All my love to my three heartbeats = my husband + two kids. I am a very blessed wife and mom!
~ Leann
To my husband and my 2 boys, ya'll are my true Valentines, I love the 3 of you more than I ever thought I could love someone else. I can't wait to spend Valentines Day with you 3. But to be honest, if I win this package, I will check myself into the hotel alone and lay in bed in pajamas, watch tv and drink coffee for 24 quiet hours. I love you all, but momma needs a break before momma has a meltdown.
~ Rebecca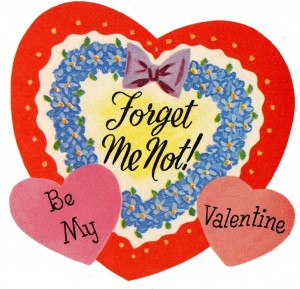 Would be great to experience this with my hubby! He's a hardworking guy that deserves to be taken away. Even if just for the night!
~ Caroline
and one last love note to us ….
Lots of love to the Mamas for all the SWEET giveaways!
~Jody
You're welcome, Jody! And lots of love to each of you who posted a love note. We hope you have a happy Valentine's Day!