We love opening our inbox and finding snapshots from our fellow mamas in Northwest Arkansas. (The snapshot contest is still going, so you still have time to email us some photos.) Here are a few that we've received in the past few weeks. We may be a tad biased, but NWA really does have the cutest kids in America. Agree?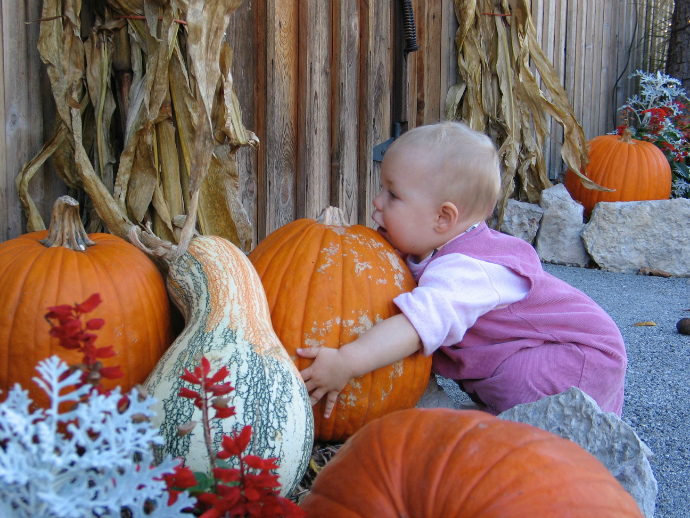 "Don't worry, Mom. I've got the pumpkin. Now all I have to do is figure out how to pick it up."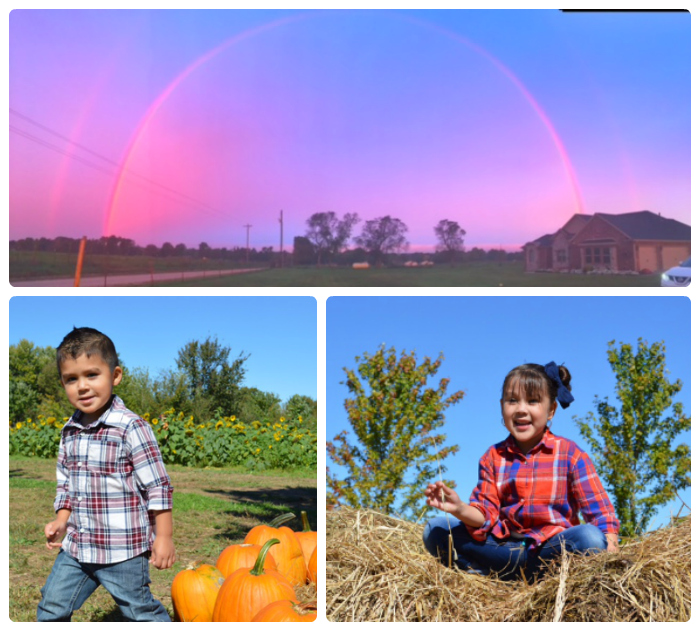 Rainbow and plaid have never looked this good before. Gorgeous morning sky and gorgeous kids, too.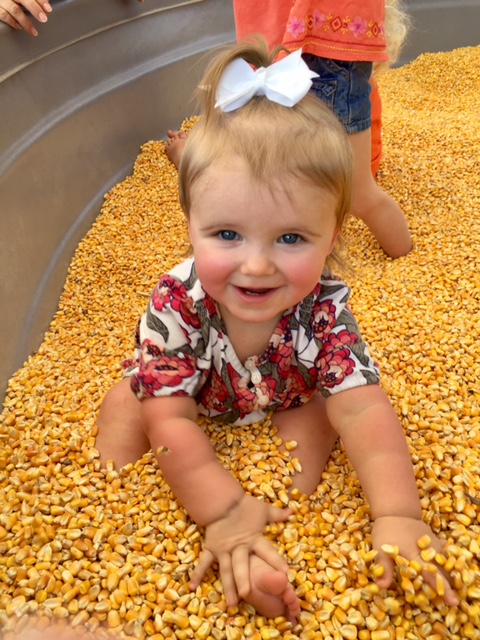 "Mom never lets me play in a giant tub of corn kernels at home. This place is awesome."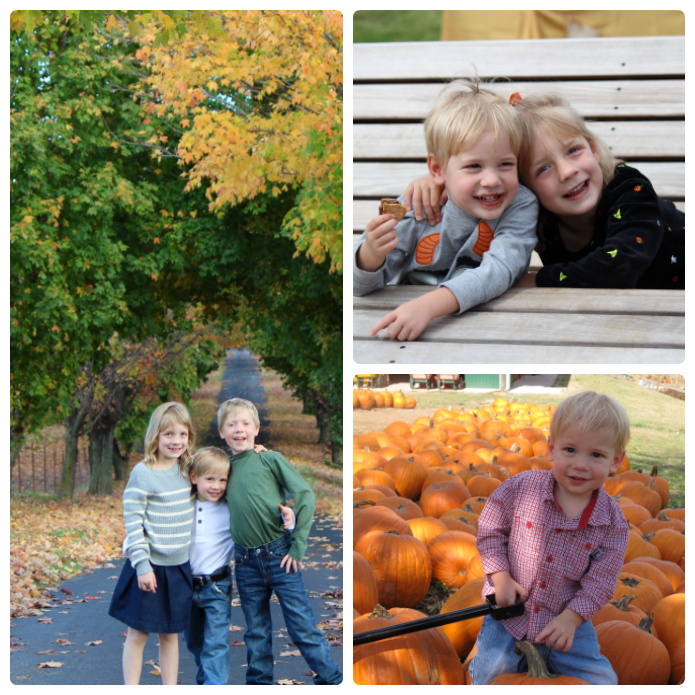 These pictures make us LOVE fall in Northwest Arkansas. These kids' smiles are like taking a dose of happiness.
HOW TO ENTER: Send up to 5 photos per month to gwen@nwaMotherlode.com. Our judges will select a winner in early December. The mom who submits the winning snapshot will win a 16×20 gallery-wrapped canvas prepared by our friends at Scott Frame & Art. It will be ready to hang on the wall, just in time for the holidays!
Good luck in the contest. Looking forward to seeing more of your fun, silly or beautiful snapshots!
The Photo Category, which is always full of smiles, is sponsored by The Smile Shoppe, a pediatric dental practice with offices in Rogers and Springdale. The Smile Shoppe specializes in the treatment of infants, children, adolescents as well as children with special needs. Dr. Jeffrey Rhodes and Dr. Emily Fourmy are both board certified by the American Board of Pediatric Dentistry, and Dr. Amanda Hankins is a Board Eligible Pediatric Dentist. Click HERE for more info on the Smile Shoppe. (And let your kids check out their fun website which also includes free coloring sheets and online games.)
Save
Save
Save