By Gwen Rockwood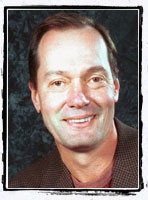 This week I did an interview with Dr. John Huskins, a physician who performs several different types of cosmetic procedures at Mercy Health System in Rogers. I asked him the top 10 questions that I and other inquiring mamas want to know. Below you'll find the "Perfect 10" – important facts about things you always wanted to know but never got around to asking. 1. A cosmetic treatment vocabulary lesson:
Photodynamic Therapy: After a topical application of cream, wavelengths of intense light are administered to the skin to correct fine lines and discoloration as well as smooth the skin. It dramatically decreases your risk of skin cancer.
Botox: An injection designed to paralyze the muscle that causes the forehead wrinkles between your eyes. Effects fade after three to four months.
Intense Pulse Light (IPL) therapy: Intense pulses of light penetrate the skin at certain depths to eliminate damaged cells that cause pigment problems, broken capillaries, rosacea, birthmarks, etc. It can also kill bacteria and decrease glandular secretions that cause acne. It requires almost no recovery "downtime."
Microdermabrasion: Dead skin cells on the outermost surface of the skin are removed using light abrasion. It helps freshen and smooth skin, involves little to no pain and requires no downtime.
Thermage: Featured on Oprah and several news programs, this procedure is sometimes called a "non-surgical facelift" and involves heating the lower levels of skin with radiofrequency while cooling the outer layer. It's supposed to tighten and smooth the skin and requires almost no recovery downtime.
2. The No. 1 culprit that wrecks the skin's appearance is…
Smoking. Not only is it linked to cancer, it also makes skin look much older than it actually is, said Dr. Huskins. Sun damage ranked No. 2 on the list of skin enemies. Dr. Huskins said it's very common to see more damage on the left side of the face because that's the side that gets the most sunlight when we're driving. Gravity and heredity ranked No. 3 on the list. There's not much we can do about that third one, but smart women can definitely protect their skin by not smoking and by using sunscreen. Dr. Huskins mentioned that a good sunscreen will have helioplex in it. (Our beauty editor, Amy, likes the Neutrogena Ultra-Sheer Dry Touch with Helioplex.)
3. It's not just about "looks."
Does it make more sense to have a little work done here and there along the way or wait until you're much older and get it all done at once? Dr. Huskins advises that, because many treatments are designed to actually improve the overall health of skin (not just its appearance), it makes more sense to get treatments along the way. Why? Healthier skin doesn't age as quickly.
Most of the treatments discussed here stimulate the body's natural healing response which involves increasing the production of collagen and rejuvenating skin from the inside out.
4. Improving your appearance won't fix everything.
It is possible to get overly fixated on outward appearances, and Dr. Huskins noted that some people do become almost addicted to chasing the next cosmetic procedure. "For people who don't really like themselves, having a cosmetic treatment is not going to make them happy," Huskins said. So if the problem is an internal one, an external improvement won't necessarily cure what ails you.
5. Botox doesn't really "poison" your skin.
Perhaps Botox has gotten a bad rap because of all the celebrities that have misused or overused it and ended up with a weird case of "frozen face." Dr. Huskins said Botox is, in fact, a toxin but is delivered in such small doses that it is very safe. Here's another interesting Botox fact you may not know: Botox is only approved for use in the area between the eyes, Huskins said.
6. It's not as expensive as you might think.
I always thought treatments like the ones discussed here were a luxury that could only be afforded by the super rich. I was surprised to learn that some of the more basic treatments like microdermabrasion cost about $60 to $200 per treatment. Photodynamic Therapy, which is often covered by insurance, is about $300 per treatment.
7. Cosmetic treatments are not for sissies.
What's that old saying about "No pain, no gain"? For the most part, the saying holds true with cosmetic procedures. You've got to really want the results in order to put up with the pain. Dr. Huskins, who has tried most of the procedures and can therefore describe them from a patient's perspective, said many of them include discomfort – the degree of which varies according to your individual pain threshold.
When I asked this next question – "Do you treat quite a few men or is it mostly women?" – the answer made me laugh out loud. Although Dr. Huskins does see a few men who want a broken blood vessel or two removed from the face, most of his patients are women. "For the most part, men can't take the pain," Huskins said. "But women are pretty tough." (There's a point we can all agree on.)
8. It takes a little time to see the full effect.
The number one thing patients want is instantaneous results, Huskins said. Those are hard to come by. There are a few procedures that have almost no downtime, including IPL, Botox and Thermage. But many of them include a period when your skin looks red or sunburned and shows some peeling or "sloughing." The recovery period can range from five days to two weeks, Huskins said. So don't schedule a treatment a few days before your 20-year high school reunion. Give yourself at least a few weeks so you can be at your most radiant by the time your big event arrives.
9. Do your homework first.
I asked Dr. Huskins what women should know before booking a procedure. "You need to go several different places and talk to people," he said. "Although the technology is basically the same, physicians do things differently and you need to understand what you're getting, how it's being done and what to expect in terms of recovery time."
10. Exciting technology is on the horizon.
First, the bad news: There's still no magic fix for those pesky stretch marks. There are treatments that can take the discoloration out of stretch marks but it can't correct the lines or texture.
But there is good news: Technology is constantly improving in this field. Dr. Huskins said a new procedure called "fraxel" is developing now, and it involves using lasers to create hundreds of tiny pinpoints on the face that stimulate the body to rejuvenate the skin from the inside out. Downtime and pain are minimal. Dr. Huskins said there are four different techniques for "fractional therapy," the most promising of which should be released in the next two months.
Here's even better news. Dr. Huskins said cellulite is responding well to a new treatment called "VelaShape." (See photo of VelaShape machine on the right.) This new technology has been featured on shows including Dr. Phil and Rachael Ray. Click this link to see a clip from the Rachael Ray show that discusses VelaShape: RACHAEL RAY VIDEO CLIP ABOUT VELASHAPE
Dr. Huskins will be offering VelaShape for the first time in Northwest Arkansas in July. (And all the mamas said "Hallelujah!")
For more information, call Dr. Huskins' office at 338-5555. You can also get more information by visiting www.americanhealthandbeauty.com and the Mercy website by clicking on the banner at the top of this page or by going to www.Mercy4U.com.