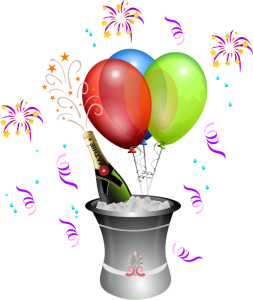 Well, it's officially 2013 and we want to be among the first to wish you a Happy New Year!
We hope the year is off to a good start and you're able to spend the day with the people you love most. We have many, many fabulous giveaways and posts coming up in 2013 that we can't wait to share with our nwaMotherlode.com community.
We appreciate you spending time with us here at our online "house".  And from our house to yours, we wish you a happy, healthy new year.
Since a new year is often a day for reflection, we thought we'd take a look back at some of our most popular posts of 2012:
Tweens & Teens: Losing My Religion
Fashion Fairy Godmother: Date Night on a Dime
Fashion Fairy Godmother: What to wear with colored jeans?
Fashion Fairy Godmother: Inspiration from NY Fashion Week for Spring 2013
NWA Mama Doc: How to prevent premature birth
On Your Mind: Why am I so mad?
The Rockwood Files: How I wound up naked on Amazon.com
Mealtime Mama: Great Mother's Day recipes for dad to make!
Inside His Head: How can I convince my husband the kids need a pet?
Blog 66: Things to do in Ireland
Some noteworthy info we want to remember about 2012:
A new 90-second version of Mamas on Magic began airing at 7:45 a.m. weekdays on Magic 107.9 Click here to listen!
nwaMotherlode was voted "Best Blog" by the readers of Celebrate Magazine
Our annual washer and dryer giveaway was phenomenal! Click here to meet the mama who won
The mamas went on a road trip to the BlissDom Conference in Nashville (Dallas in 2013!)
How was your 2012? Post a comment if you'd like to share!