If you're ready to follow the yellow brick road, we've got 4 Wizard of Oz tickets to give away!
This awesome show will be at Walton Arts Center and there will be seven performances running from Tuesday, April 1- Sunday, April 6.
Tuesday, April 1 at 7:30pm
Wednesday, April 2 & Thursday, April 3 at 7pm
Friday, April 4 & Saturday, April 5 at 8pm
Saturday, April 5 & Sunday, April 6 at 2pm
ABOUT THE SHOW: Generations of families are familiar with the cherished MGM classic, The Wizard of Oz, and now, audiences can see it live on stage. Sir Andrew Lloyd Weber reimagines the beloved film, but enhances it with computer-generated imagery and a few songs from iconic characters who had nothing but dialogue in the film. The show features all the beloved songs from the Oscar-winning movie, as well as a few new numbers by Tim Rice and Andrew Lloyd Webber.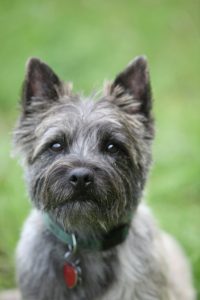 The North American tour of Wizard of Oz originated in Canada and has traveled from coast to coast. When the show makes a stop at Walton Arts Center, one of its principal cast members will be coming back to his home state. Dorothy's dog, Toto, is portrayed by native Arkansas pup, Nigel — a six-year-old Cairn terrier, the same breed as the original Toto (whose name was Terry) in the 1939 film.
Nigel was rescued from the Northeast Arkansas Human Society in Jonesboro by his guardian/trainer, William Berloni, in 2008. Berloni has trained over 40 animal performers for 36 years, including the original Sandy in "Annie" and Bruiser in the stage version of "Legally Blonde."
Additionally, this production stars Danielle Wade as Dorothy, who was chosen by the Canadian public through the reality show Over the Rainbow. This energetic production features exciting special effects, extravagant sets and intricate costumes. Content is suitable for children—all ages can truly enjoy this production.
HOW TO ENTER: If you'd love to win these 4 tickets to see the The Wizard of Oz, just click on the word "comment" below and tell us your favorite scene from the show. Is it when Dorothy first meets the Tin Man? Maybe you love the part where Glenda appears? We're still a little scared of the flying monkeys, we have to admit.
You can also email your answer to us at giveaways@nwaMotherlode.com.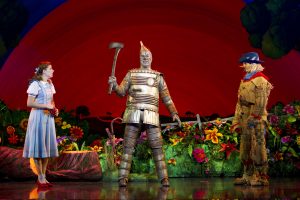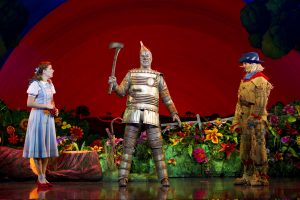 INCREASE YOUR ODDS OF WINNING: If you'd like to increase your odds of winning these great tickets, just share! Email friends and family about the giveaway and CC us so we'll be sure to give you credit. We'll give you an extra chance to win for each person you tell. The email is giveaways@nwaMotherlode.com.
(You can also earn an extra chance to win by signing up to receive the free email newsletter we send once a week. The sign-up box is at the top right of this page.)
BE SOCIAL: You can also earn extra chances to win by commenting on our Facebook page, following us on Twitter or following us on Pinterest. If you do any of those, just mention it in your comment or email so we can give you proper credit.
TICKET INFO: Click HERE or call the Walton Arts Center Box Office at 479-443-5600 for more info on tickets to the show. This is definitely a "must see" show so don't miss it!
Good luck in the giveaway!