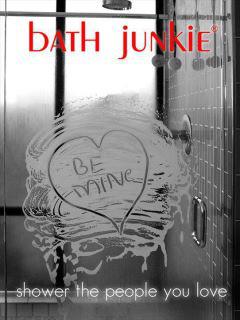 Hey, mama, are you a Bath Junkie?
Even if you're a shower girl, we're sure you love Bath Junkie products as much as we do. That's why we're so excited about this week's giveaway.
We want to shower the people we love — that's YOU! — with love — from Bath Junkie!
The winner will get to go crazy with a "Fill 'Er Up Bag" and shop for $100 worth of delicious bath-worthy products from this awesome local store. The products are paraben free. Shop local, mamas!
If you're not familiar, let us help you get to know them. You basically design your own bath products.
Pick a product.
Create a scent.
Choose a tint.
They have scrubs, soaks, washes, lotions and "after bath" products to hydrate and moisturize. They even have products for guys.
They recently added a new product called Body Buzz Coffee Scrub, which sounds amazing. Caffeine helps reduce cellulite and wrinkles, so we likey.
HOW TO ENTER: If you'd love to win this delicious shopping spree, just click on the word "comment" below and tell us which scent you would absolutely LOVE to soak in. Click here to see a few of the yummy scents they offer — for inspiration!
HOW TO INCREASE YOUR ODDS: To increase your odds of winning the Bath Junkie shopping spree, email your friends and family to let them know about this giveaway. Just be sure to put giveaways@nwaMotherlode.com on the CC line of your note so we can give you proper credit.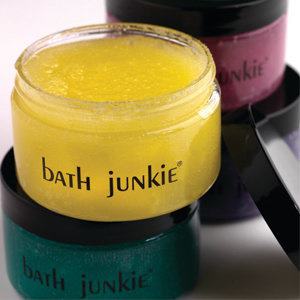 Good luck winning the Bath Junkie goodies and be sure to check your email on Friday! We'll choose a winner at random that afternoon!