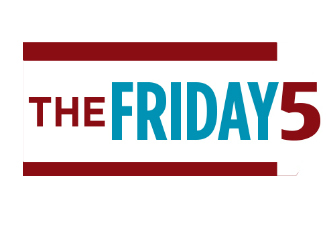 Northwest Arkansas has so many things to do, how do you know you're making the most of your summer?  With our help, of course! Need more than these five ideas? Check out the Northwest Arkansas Calendar of Events: June 2018 or Summer 2018: Where to swim, splash, and stay cool in Northwest Arkansas.
Homegrown Music and Mountain Sports Festival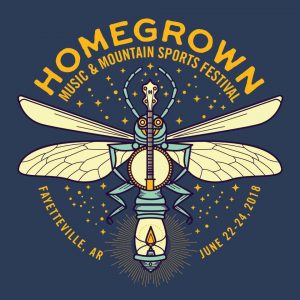 Created in 2016 by Fayetteville locals, Homegrown Music & Mountain Sports Festival is designed to bring friends and families together for a unique live music encounter.
Date: Friday, June 22 – Sunday, June 24
Time: Varies by day
Location: Kessler Mountain Regional Park
More info: Click here
Jurassic World Unleashed at Walmart
To celebrate the June 22nd release of Jurassic World: Fallen Kingdom, Walmart will be hosting a family-friendly event at the store. Join in the adventure and explore the activities in the parking lot. Activities include: Over a dozen life size Jurassic Park replica vehicles, including Jeeps and Explorers, Dinosaur Learning Center, Jurassic World Alive Experience, Gyrosphere Racing, T.Rex Meet & Greet, Jurassic World LEGO® Build, Mattel® Dinosaur Petting Zoo.
Date: Saturday, June 23
Time: 1 p.m. – 7 p.m.
Location: Walmart – Pleasant Crossing, Rogers
More info: Click here
Super Saturday: Musician Will Parker
Songwriter and teaching artist Will Parker will perform on guitar and harmonica in this whimsical and interactive show. Parker's songs combine the world of imagination and human experience for the kid in all of us.
Date: Saturday, June 23
Time: 10:30 a.m.
Location: Fayetteville Public Library
More info: Click here
Goats in the Garden (A Family Class)
Greedy Goats of NWA will bring live animals to the garden for kids to pet and feed. Everyone will enjoy learning the basics about goat husbandry, goat behavior and everything goat! Bring your questions, all ages welcome. FREE for garden members; Regular admission prices for non-members ($7/adults, $4/children 5-12, kids 4 and under are free).
Date: Sunday, June 24
Time: 1 p.m. – 2 p.m.
Location: Botanical Garden of the Ozarks
More info: Click here
Animation Film Festival 
This summer, the Sunday Film series at the Rogers Public Library is featuring the genre of Animation. Cartoons aren't just for kids but kids are welcome! So bring the whole family and come join the Rogers Public Library in celebrating Animated Films each Sunday at 2:00 PM Admission and refreshments are free.
Date: Sunday, June 24
Time: 2 p.m.
Location: Rogers Public Library
More info: Click here