By Marissa Henley, local cancer survivor and author of Loving Your Friend Through Cancer
In a previous post, we discussed three ways to support a friend with cancer. Your friend needs your constant encouragement throughout her cancer journey. She also needs your practical acts of service.
Being diagnosed with cancer is like landing an unexpected full-time job. The work seems unending, and the pay stinks! Your friend probably didn't have much free time before her diagnosis. Now she's going to spend half her time in doctors' waiting rooms and the other half sleeping off the treatment she receives there.
In other words, she needs your help.
Here are some ideas to consider as you serve your friend through her cancer treatment:
1. Text her when you're headed to the store.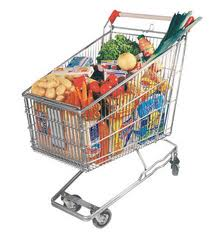 Let your friend know when you're going to the store and ask if she needs groceries or prescriptions. While you're there, grab toilet paper, paper plates, and paper towels. You know those will get used eventually!
In our local area, we've got Walmart grocery pickup, which makes this task even easier. Have your friend place her order online and then pick it up for her. Depending on her physical condition, she may appreciate your help putting the groceries away.
2. Remember that whatever you're doing at your house probably needs to be done at her house.
When I had cancer, my best friend drove my daughter to mother's day out. At holiday party time, she signed up and texted me to let me know that she would purchase snacks and deliver them to the party. My daughter didn't miss out on contributing to the party, and I didn't have to devote my limited mental energy to it. I was thankful my friend took the initiative to serve me in a way I probably wouldn't have even though of.
Are you putting away your kids' winter coats and pulling out their shorts? The Great Seasonal Closet Swap probably needs to happen at your friend's house, too. Are you buying school supplies? Find out what her kids need. Are you making Pinterest-worthy valentines with your kids? Invite her kids to join you! Your friend will feel appreciate your awareness of these ongoing needs that might not be on her radar right now.
3. Respect your friend's parenting methods when you care for her kids.
You're familiar with the concept of grandparent detox, right? Those lovely days after a visit to Grandma's when your children struggle to remember about rules, vegetables and bedtimes?
Imagine the relearning that will be needed if your friend's kids experience life as a daily party for several months. It's natural to want to brighten their day because of all they're going through. Yes, you should have fun and give them extra hugs. But try to mirror your friend's parenting methods as much as possible. You'll be doing your friend and her kids a favor in the long run.
4. Take care of her dirty laundry.
You can help with her weekly laundry responsibilities by picking up her dirty laundry to take home to your washer, dryer and fantastic folding skills. Don't forget to ask if she has any ironing that you could take as well.
If you aren't close enough friends for her to feel comfortable handing you her underwear, another great option is to wash her sheets. Stop by in the morning, strip the beds, and take the sheets home to wash. Make sure to remake the beds using spare sheets or return with her clean sheets before bedtime to finish the job.
5. Don't forget the burden her husband is carrying.
When a woman is sick, most of the support tends to come her way. But her husband is also suffering. He is probably shouldering a heavier burden in their home, and he may be under increased financial and emotional pressure.
How can you lighten his load? Consider taking their cars for oil changes, sending your teen over to pull weeds, or pooling money with friends to hire a lawn care service for the summer. If they have small children, he might appreciate a night out with the guys while you help with bedtime for the kids.
These five ideas are a great starting place, but I hope you will also consider your friend's unique needs. What challenges does she face as a result of her treatment plan or her children's routines? Spend time considering how you can serve, make a specific offer of help, and keep offering your service for as long as its needed.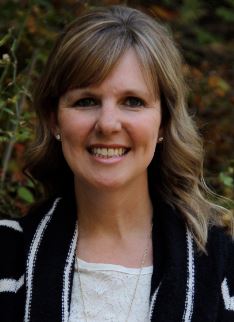 More about Marissa: Marissa Henley, author of Loving Your Friend Through Cancer, is a follower of Christ, wife, mom, and cancer survivor who writes about faith, friendship, and cancer at www.marissahenley.com. Most days, you'll find her drinking a latte while shuttling her three kids around in a minivan, wondering if the dog will ever learn to stay and if she'll ever love cooking as much as her husband loves eating.