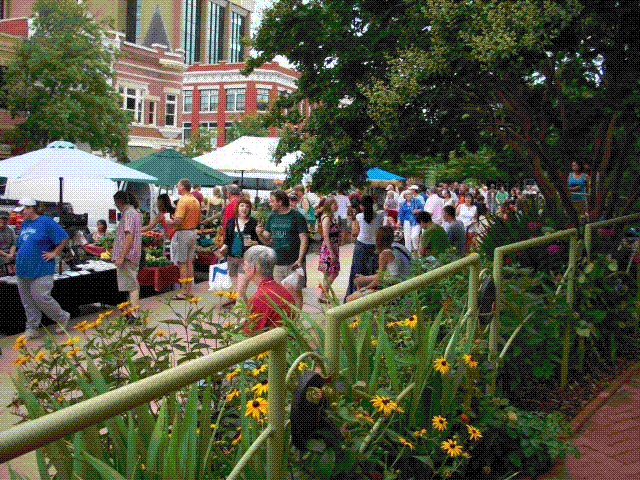 Fayetteville Mayor Lioneld Jordan will kick off the 38th Annual Fayetteville Farmers' Market Season at 9 a.m., Saturday, April 2, on the Historic Downtown Fayetteville Square.
Honorees will include long time market members, Marcella Thompson and Vivian London. Over 60 vendors will attend with a riot of spring flowers, produce, meats, eggs, baked goods, plants, crafts and fine art. Giant Puppets and musicians will be among the surprise visitors.
New for the 2011 market season, SNAP/EBT (food stamp) recipients will be able to use their benefits at all the Fayetteville Farmers' Markets with a wooden EBT token system, thanks to grant money provided by the USDA. This USDA program was designed to keep federal dollars within the local community, increase access to fresh produce, and build safe, secure local food systems by supporting small farm families in their stewardship and preservation of valuable agricultural lands.
Affectionately referred to as "The Crown Jewel of Fayetteville," and "Fayetteville's Front Porch," the Fayetteville Farmers' Market on the Square began as a vision of Marcella Thompson and others at the Economic Opportunity Agency of Washington County in 1973 and was incorporated as The Rural Mountain Producers Exchange in 1974.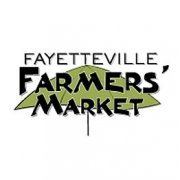 Distributing only products grown or made within the 4 county area of NWA , this farmers' market organization has grown to be one of the largest in the state, and has matured into an innovative model of local, creative, sustainable, green economic development. Additional markets, the Mill District Market on Thursday evenings and the Botanical Garden Market on Sunday mornings, were opened in recent years to keep pace with the need for increased distribution opportunities for the community.
Click here for more information about times/dates for the various market locations.