11 ¶ And do this, knowing the time, that now it is high time to awake out of sleep; for now our salvation is nearer than when we first believed.  ~  Romans 13:11  (NKJV)
By Bro. John L. Cash
Well, loyal readers, I hate to tell you this: I don't have a column today. I apologize, but I just have not had time to write anything. And besides that, it's been so crazy and "random" here, I just can't think of anything to write.
Since I'm not writing a devotion this week, I thought I'd just give a day-by-day (and blow-by-blow) account of what's been going on.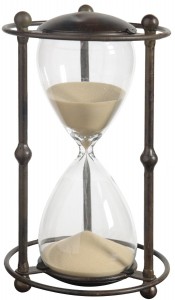 On Sunday, I worked really hard, like all preachers do every Sunday. I didn't have time to write anything.
On Monday, I went back to work at my day-job as a schoolteacher. I was really tired, like all preachers are on Mondays. My mental state was such that I didn't feel like writing anything. So I didn't.
On Tuesday, I really had intentions of writing something when I got home from work. We even got out of school early, because bad weather was on its way. However, when I got home, there was a storm, and the electricity went off.  I couldn't write anything, because my laptop would work. After a couple of hours, the lights came on again. I don't remember why I didn't write something Tuesday night, but I must have gotten sidetracked.  Probably a bunch of other stuff happened. At any rate, I didn't write anything.
On Wednesday, I was really, really tired again. That because I only got about 3 hours of sleep the night before, because the electricity went off in the middle of the night. Without power, my sleep apnea machine doesn't work. Susan suggested that I go sleep in the guest bedroom. I kept waking myself up because I couldn't breathe very well. I guess that's why the doctor gave me a CPAP machine.
Anyway,  I got up at 4:30 on Wednesday morning. I took Mr. Dub, the-yellow-outdoor-cat to the vet on Wednesday morning to have him neutered. Then I went to school and worked all day. After school, I picked up Dub at the vet.  (He was in a very bad mood.) Then I got the church building ready for prayer meeting. I ate a snack, took a shower, and then went to the church to preach. After that, we had choir practice. When I got home it was late. So I didn't write anything.
On Thursday morning, Susan and I went to St. Patrick's Catholic School in Meridian, MS for Pastor Appreciation Day with a little girl from our congregation. It was a very nice morning. Then we drove 50 miles to our school jobs. At lunch, the Forest United Methodist Church brought me a sack lunch with a big cup of chili. (This is my first time to eat a Catholic doughnut and Methodist chili on the same day. I had hopes that some Presbyterians or Lutherans would bring me something for supper, but it didn't happen.) At 3:15, my school day was over.
That afternoon, I ran some errands. Then I went home. (Mr. Dub was still in a bad mood.) That evening, I sat down to write my devotion, but then my mother called me from her assisted living apartment. She told me that she got the package of Ricola cough drops that I sent her from Amazon. We talked for about an hour. After that I sat down to write again. Then Seth, his fiancée Leanne, and Stephen Brown started playing Monopoly at the kitchen table. They were making a lot of noise. I was glad that my children were at home playing board games instead of in a dark alley stealing hubcaps or running an illegal methamphetamine lab. But I still couldn't hear myself think. So, on Thursday, I still didn't write anything.
Well, now it's Friday morning, and my deadline is 2 PM. Again, I'm sorry I don't have a column, but you see what kind of week I've had.  Somehow, I think you'll understand; I'll bet many (if not all) of your weeks are as interesting, varied, and as hectic as mine.
But it's really OK with me when I look back on a good week that's flown by so quickly.
When time goes slowly, I cherish the hours and savor my blessings. But when time goes by quickly, I can be happy for that, too. I rejoice that I'm another week closer to the time when we'll dwell in the Kingdom of Heaven.
Time won't be a problem then.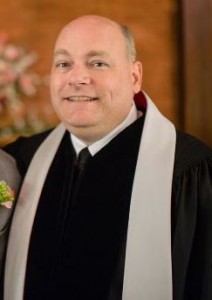 Dr. John L. Cash is the "Country Preacher Dad." He was raised in Stuttgart, Arkansas, and has spent the last 30 years being a country preacher in the piney woods five miles south of the little town of Hickory, Mississippi. (On week days has a desk-job at a public school, where he used to teach Latin on closed-circuit-television.)  He and his lovely wife, Susan, live in the parsonage next door to the Antioch Christian Church (where Mr. Dub is walking like John Wayne, and is still in a bad mood.)  Their kids include Spencer (age 24), his wife Madeline (age 24), and Seth (age 21). You can send him a note at brotherjohn@ilovechurchcamp.com.