Today's Scripture Verses:
22 "The lamp of the body is the eye. If therefore your eye is good, your whole body will be full of light.
23 "But if your eye is bad, your whole body will be full of darkness. If therefore the light that is in you is darkness, how great is that darkness! ""
Matthew 6:22-23 (NKJV)
By Bro. John L. Cash
I read somewhere that the late Fred Rogers (the children's saint from "Mister Rogers Neighborhood") often prayed for others. He said he always prayed the same prayer: "God, encircle this person with Your love." That's pretty much a perfect prayer, don't you think? The abiding love and presence of God is what we all need in every situation we could ever face. Since reading of this, I've borrowed Mr. Rogers' prayer on many occasions.
As I'm getting older as a country preacher, I'm often asked to pray for the concerns of others. And as I pour out my heart before God, more and more I find I'm pleading for them with "all purpose prayers." I have several such prayers, but today I want to share with you only one. Here it is: "Lord, please let them see."
I've never really understood today's Scripture lesson (at the top). Perhaps I still don't understand it fully, but clearly it's about "spiritual eyesight." Jesus was always restoring the sight to those who were physically blind. And the Scriptures promise that He loves to bring sight to those who are unable to see spiritually.
So that's I why I offer up so many prayers that the Lord will grant spiritual sight.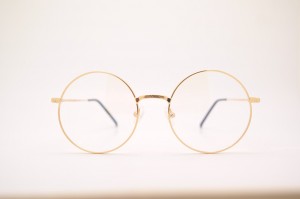 For those who are downcast, may the Lord heal their blindness that they may see all the blessings that are theirs.
For the rebellious teen, may the Lord heal his blindness that he may see his parents' love.
For the doubting Christian, may the Lord heal her blindness and let her see the reality of His care.
And so on and on it goes….
I'm going to talk "out of school" right now. Not very long ago, Susan went through a time of discouragement. (Please know that discouragement is not too uncommon in the work of the ministry. Usually it's me who is down in the dumps, but Susan and I take turns. Don't worry, it's very commonplace.)
But when I noticed she was feeling low, I began to pray every morning, "Lord, please let Susan truly see." I didn't tell the Lord what Susan needed to be able to see because I'm not smart enough to know that. God knows what we need to see. And whenever we are truly able to see, the answer to our situation becomes crystal clear.
Well, a few days later Susan sent me this text:
"I'm so thankful for our boys and how God is helping them to succeed in their lives. I'm very grateful for His blessings. I'm so glad to be on this journey with me and you, us two."
Well, I am in full agreement with her sentiments. And I think the Lord answered my prayer.
You need to know that I have a rule about praying for my wife and kids, though. I don't pray anything for them if I am not first willing to pray it for myself.
So, that's why I'm praying this morning that the Lord will enable me to see.
Because without Him, I am the blindest one of all.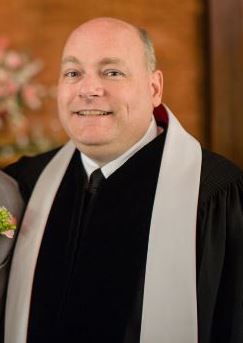 Dr. John L. Cash is the "Country Preacher Dad." He was raised in Stuttgart, Arkansas, and has spent the last 29 years being a country preacher in the piney woods five miles south of the little town of Hickory, Mississippi. (On week days has a desk-job at a public school, where he used to teach Latin on closed-circuit-television.) He and his lovely wife, Susan, live in the parsonage next door to the Antioch Christian Church (where the Preacher is tired tonight because he did a funeral today.) Their kids include Spencer (age 23), his wife Madeline (age 23), and Seth (age 20).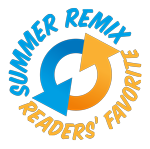 Note from the mamas: The Summer Remix symbol appears on posts previously published on nwaMotherlode that were noted as a "reader favorite". If you missed the original publication date, we hope you'll enjoy this encore performance. Happy summer!