58 ¶ "Therefore, my beloved brethren, be steadfast, immovable, always abounding in the work of the Lord, knowing that your labor is not in vain in the Lord."
1 Corinthians 15:58 (NKJV)
By Bro. John L. Cash, "Country Preacher Dad"
Parents generally have plenty of Legos in the house. Who among us has not walked barefoot down the hall at 2 a.m. and stepped on one of the little buggers? I bet if Ed McMahon came into your living room and said, "I'll give you a dollar bill for every Lego you can show me," some of you would never need to work again.
When my boys were little, we had lots of Legos in the living room, usually piled in a bucket or spilled out on the carpet. We didn't put them away every time we had company because, when you're a preacher like me, people come sit in your living room real often. Deacons come to have meetings. College kids sit on the floor and eat pizza. People with troubles come to talk to you. Senior saints come over for pie and coffee. Multitudes of unique people, at different times, sit in the living room of a preacher's house.
Now, here's the incredible thing I noticed. Even though people are so different, I noticed they all did the same thing. While they were talking in my living room, they'd begin to snap together those Lego blocks. Many times they wouldn't even be aware they were doing it. They'd just subconsciously build something. Almost automatically they'd pick up Lego blocks out of the bucket, or off the carpet, and snap them together.
Why do people do this? The Scriptures say people are made in the image of God. People are naturally creative. We are workers. Without even thinking, we work to build things. We snap together Legos because that's part of the image of God in all of us.
If we snap together Legos because we're made in the image of God, think about what that says about God. I mean, God had the biggest Lego set of all – the universe. He couldn't just sit there with the universe and not snap it together. That's why He made the world, and that's why the world created in perfection was such a marvelous thing.
In today's verse, Paul gives us instructions about our instinct to build things. He basically says, "Make up your mind to build something for God. Work hard in building that something. Be fully assured that God will be pleased and your effort won't be wasted."
So, as you begin this new week, start making something for the Lord with the blocks of your life. You'll brighten the lives of those around you, and you'll bring pleasure to the God who made you.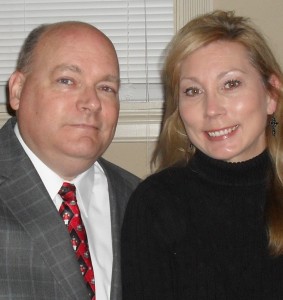 Dr. John L. Cash is the "Country Preacher Dad." He was raised in Stuttgart, Arkansas, and has spent the last 27 years being a country preacher in the piney woods five miles south of the little town of Hickory, Mississippi. (On week days has a desk-job at a public school and teaches Latin on closed-circuit-television.)  He and his lovely wife, Susan, live in the parsonage next door to the Antioch Christian Church (a place that still has its share of Legos and Lincoln Logs).  The Cashes have two sons, Spencer (age 21), and Seth (age 18), who live in the parsonage, too, except when they are away at college.  He would love to hear from you in an email sent to countrypreacherdad@gaggle.net.