Happy Thursday, mamas! I (Gwen) will be attending the Mommy-to-Be Afternoon Tea to visit with some expecting mamas today (Thursday), July 25, 2019, from 3 to 6 p.m. at Parkhill Clinic for Women in Bentonville. If you're pregnant, hoping to conceive or just thinking about it, I'd love to see you there, too!
Here are the details about the event: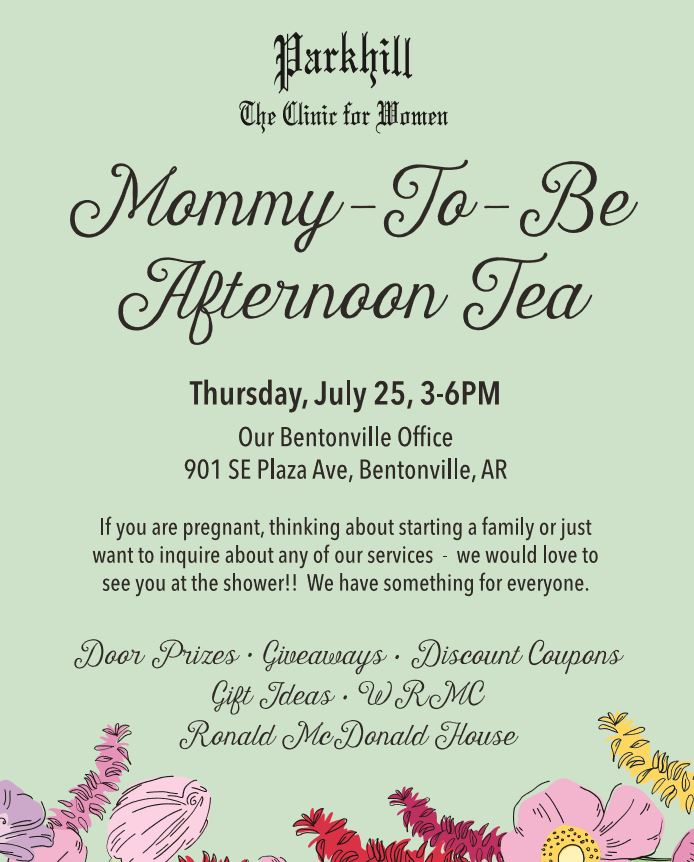 For more info, visit Parkhill's event page on Facebook by clicking here.