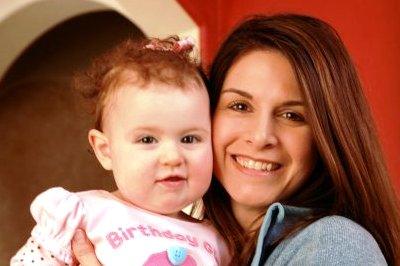 Name: Jennifer Capps
Children's names and ages? Kathryn 12,  Hunter 11, Jacob 9, Addison 16 months
Where are you from and how long have you lived in NWA? I was born in Texas but grew up in the little town of Stuttgart, Arkansas. I graduated from the University of Arkansas and worked a couple of years in the Bentonville Public School system then later moved to Conway to earn my masters in Early Childhood Special Education. Lived there for 2 ½ years and then moved back to NWA. I currently have been living here for 9 years.
What's one movie you could watch over and over again? My all time favorite movie is Pretty Woman which I have probably watched over 30 times, at least. It was just on last week and my husband just rolled his eyes when he saw I was watching it. Pretty funny I think!
Favorite kind of music right now? I love country music- Brad Paisley, Billy Currington, and the Zac Brown band, Rascal Flatts are pretty good right now.
What's one of your funniest childhood memories? Risking my life swinging off a very tall tree from a garden hose tire swing in my best friend's backyard. It was the most fun a person could have flying through the air going really fast. Maybe just as fast as Tarzan. We would make up routines to our favorite songs and then perform for each other.
Tell us about some traditions you do with your kids: Finding time to sit and eat dinner as a family. That is something I always did growing up and would like for my kids to carry on when they have families of their own so I have to start now teaching them how important it is to sit and talk and eat together. It is a dying tradition today.
Where's your favorite place to play in NWA? Anywhere outdoors.
What are your personal hobbies? I love to exercise and run but I have a hard time finding time to do these things with working full time during the day and being a full-time mom for the rest of the day and weekends. I spend a lot of time at the soccer fields or ball fields as well.  And if it were up to my 16-month-old we would live in a tent outside because she loves being outside.
If you could vacation anywhere in the world this summer where would it be? Hawaii-WOW it is a beautiful place to visit. I went there as a junior in high school with my family and would love to go there with my husband some day. Just the two of us.
If a movie was written about your life, who would you want to play the role of Jen? Jennifer Anniston (my look-alike) (LOL)
What's something you've always wanted to learn? To be a Top Chef. I would love to go to culinary school and open up a restaurant and be a renowned chef.
What three things do you always have with you?  Phone, sunglasses, 16-month-old on my hip.
How do you unwind at the end of the day? I try and catch up on all my DVR shows after the kids go to bed.
Two words to sum me up … Exhausted. Happy.