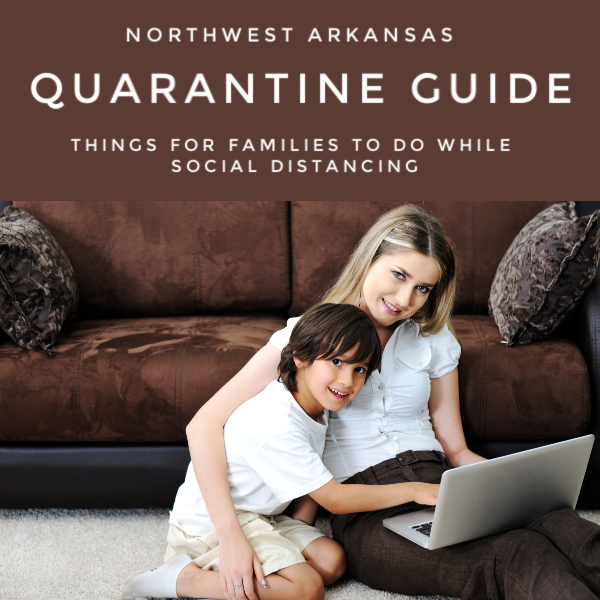 Mamas, we want to help you find things to do — and ways to help others — while also keeping a good social distance. (Here's a helpful post if you're looking for ways to help explain to kids why it's important to stay home more than usual.)
And here's a list of high-touch areas of the home that health experts advise wiping down with disinfectant as often as possible.
If you know of other virtual/livestreamed events, unique business news or ways to help out the vulnerable in our community, please leave a comment and share 🙂
Amazeum YOU is bringing the joy and learning we've all experienced in-person at the Amazeum to you via social media channels (as well as some amazing videos you'll also find on their website.) At Amazeum YOU, you'll have access to the Amazeum's Ph.D.'s in Fungineering, specializing in tinkering, making, creativity, and connecting a community of learners with the sciences and arts.
Imagine Studios
is offering To Go Kits. When your order is ready, you will get a "shipping" notice, but it's pick-up only. They also offer home delivery if needed. In addition to pottery to paint, kits include canvas & wood, slime and gnome clay kits with video instructions from Miss Melanie.
Kindness and Joy Toys in Fayetteville is accepting orders online, over the phone, or via message on Instagram and Facebook.  Fayetteville curbside pickup will continue. You can place your order online or call 479.387.0565. Pick Up will be available from 10-2. They are also doing deliveries from 10-2 each day. Each Friday, they will live stream the KJ Story Time at 10:30. Birthday Buckets can be built online.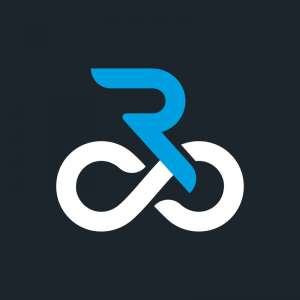 Revolution Spin, an indoor cycle studio in Rogers, is now offering videos to pedal your heart out to! They will continue to record new classes and will even be doing some live streamed classes. It's only $19.99 per month they re-open. If you're interested in access, email one of the owners, Matt Alderson, at matt@revolutionspin.studio or text/call his personal cell 479-381-054.
The Amazeum, Crystal Bridges, the Momentary and others are closed as a precaution and to help stop the spread of coronavirus. But they're cooking up some fun things online to help us stay uplifted.
Crystal Bridges, for example, will be streaming some fun content, possibly including virtual views of their nature trails. (The trails will be open f0r now, however, in an effort to help reduce stress.)
Here's a post with a list of 50 games and activities kids and families can play with an Amazon Alexa device. 
This isn't local, but the Met's General Manager Peter Gelb announced that in response to the coronavirus pandemic and the cancellation of performances, they will offer a nightly series of free encore-presentation web streams that will bring opera to audiences while the house is dark—beginning Monday, March 16.
Also, 12 famous museums are offering virtual tours you can take on your couch.
At the Fayetteville Public Library you can listen to livestreamed story times and other events. Check out the Bentonville Public Library Rogers Public Library  Springdale Public Library for creative ideas. All our local libraries have online resources, including ebooks and audiobooks.
Gingiber Coloring Pages: The owner of Gingiber is offering a 30 Day Downloadable Coloring Book.
If you'd like to help others, a local Facebook site has gone up called Y'allidarity NWA Mutual Aid.
Scholastic has released a free virtual resource center with engaging online resources and activities if the kids aren't too busy with online homework.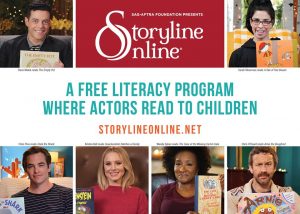 And this is also a great resource for the kids and the mamas, too: Storyline Online offers a free children's literacy resource featuring actors reading books aloud. Each video includes an activity guide with lessons for K-5 students to do at home. Maybe for the week of Spring Break when schools won't be sending out lessons?
Here's a Coronavirus Social Story you can read to kids with very simple language.
In an effort to keep its loyal members and community connected to their favorite animals while the Zoo is closed, the Cincinatti Zoo is offering Safari Facebook Live sessions. Here's a link to other zoo and aquarium tours (plus a trip to Mars).
Free Food for Kids Facebook group. "NWA Free Food for Kids" is intended to be a resource for all K-12 and younger children to access free food in the NWA area. The hope is that here we can discuss restaurants, churches, non-profits, and individual families who are offering free food.
Here are tons of free educational/things to do with kids of all ages resources (some are always free, some of just free right now) from a homeschool mom and former teacher.
And to keep your spirits up, Rita Wilson, married to Tom Hanks) has created a Quarantunes playlist on Spotify.