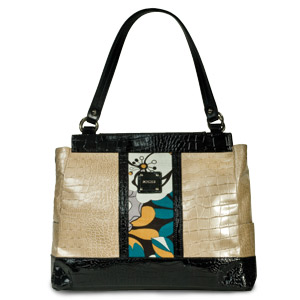 When I was growing up, I was always a little mystified by my mom's purse. It was such a MESS! Every now and then, she'd take the time to clean it out because it was roughly the weight of a large watermelon and was starting to make her shoulder hurt. And the clean-out process always took at least 20 or 30 minutes.
But now I get it. Because I, too, have become a mother which means my purse, on most days, is a total mess. The contents of a mama's purse often reflect just how busy our life is. Our purses are a miniature snapshot of our day-to-day lives, which can be fast-paced and sometimes chaotic.
A few weeks ago, we hosted a giveaway from Lori Cagle's Miche handbags, and it was a big hit with local mamas. The winner, local mom Brandy Kavanaugh, snagged a brand new Miche bag and two exterior "shells", which means that she now has two new purses in the shape, style and color that she likes best. (Click HERE to read more about how Miche handbags are different than your average purse.)
During the giveaway week, we asked moms to sign up to win the handbags by telling us what was in their purses. Boy, did we get a vast array of answers! And it made us feel so much better to know that we're not the only ones carrying around a ton of random things in our purses. Here's a sampling of what's "in the bag" of most of our fellow mamas: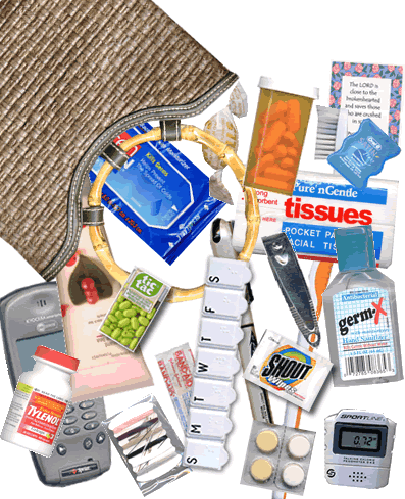 Jennifer: All the basics… and my ultrasound pics neatly rolled up.
Debbie: I have a child's Christmas list, and LOTS of lip gloss!
Shelli: I keep a small notebook to write down things that the family does or a funny comment the kids make. Then, I can go back at the end of the year to be reminded of the great year we've had.
Barbara: My camera–I don't go anywhere without it. You never know when there'll be a memorable moment you want to tangibly treasure forever…..
Patti: I LOVE my Miche bag! I have my daughter's diabetes supplies (meter, infusion set) in the outside pocket of my Demi bag. Fits perfectly! And she doesn't have to dig through my bag to find them!
Amy: Which one- I have soooo many purses!! Hi, My name is Amy, and I am a purse-o-holic. =) My purse is filled with everything from make-up to bandaids and wet wipes, etc.
Stephanie: I've got at least one diaper, a wind up toy bug and lip gloss. What else in the world could I possibly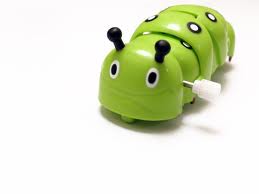 need?
Janice: Because I'm a grandmother I have "Those tasty square gums", a child's cd entitled I AM A PROMISE, a purple plastic hair pick and some decorative 4-tissue kleenex packets. The Miche bag is perfect for organizing these important things for Grandma's purse!
Rachel: My purse is an eclectic mix of my fundamentals(wallet,hand lotion, lip gloss), my kids stuff(action figures, packs of sticker, etc), and of course trash(reciepts, gum rappers and the like). On an average day I could have as many as ten ink pens/highlighters/pencils along with multiple notebooks for myself and my children. I've on occasion found empty sippy-cups and baggies of half eaten snacks from church. You may be thinking my purse is HUGE, well not really but it is HEAVY!!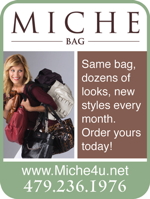 Mitzi: Handwipes, Kleenex, lots of trash…my son thinks my purse is his own personal trash can.
If you'd love to start the New Year off with a new handbag, we can enthusiastically recommend the Miche bags. The interiors of the bags are well organized and the exterior options let you change the look of your handbag as often as you want without the hassle of transferring all that stuff into a new bag. I love my Miche bag and the three exterior shells I have to go with it.
New handbag shells are available every month, and they're affordable, too. You can get updates about new styles by "liking" Lori's Facebook page. Click HERE to see it. And to see the bags in person, call Lori Cagle, our local Miche dealer, at 479-236-1976.