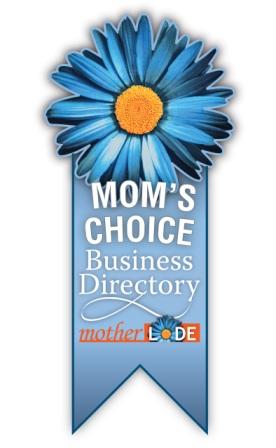 Note from the mamas: Congratulations to Rebecca Corbitt, winner of the spa day! And the business winner is Lowell Chiropractic and Health. Cheers!
Last week we had the "Win-Win Spa Giveaway" because not only did a lucky mama snag a spa day, but the top nominated business also scored a free year-long listing in our "Mom's Choice Business Directory".
The winner of the luxurious I.M. Spa day is  Rebecca Corbitt, mom of two young children. Rebecca has lived in NWA for 16 years. She moved to the area in 1995 to finish her soils degree at the U of A. She and her husband of 11 years, Mark, own Corbitt Environmental Consulting together. They do septic system design, perc tests, and well and septic inspections.
Congratulations, Rebecca!
You may have guessed the business winner since there were so many comments from satisfied clients. Congratulations to Lowell Chiropractic and Health. One of the most succinct comments was from Ashley:
"Dr. Moore is the best and she can relate to the stresses of motherhood and how easy it can be for a mom to lose focus on her own health. The clinic not only offers releif from muscle aches, pain, and tightness, but also nutritional counseling to help with fatigue, a healthy immune system, and over all energy. No mom has any spare time for getting sick and lets face it, we all need help with energy."
We tracked down Dr. Moore at her clinic yesterday and told her the good news. She was happy to win the year-long premium listing. In addition to the standard name, address, phone number, businesses that buy expanded listings also get a link to their web page, a description of what they do or sell, and — best of all — a real testimonial written by a local mom. They are also automatically listed near the top of the page so that users see their information first. The value of an expanded listing for a business is $708 and includes an ad on the page of search results in the business' particular category.
Dr. Moore is the mom of 16-month old Collin and opened Lowell Chiropractic in August of last year. Dr. Moore's husband, as well as her sister — mom to 2 1/2-year-old twin girls — also work in the office. The clinic takes care of kids and moms, including pregnancy-related issues. She mentioned that kids often need her help with ear infections.
There's not a chiropractic listing in the business directory right now, but we were actually in the process of building it. Look for that category in the directory soon!
We appreciate everyone who nominated their favorite "mom-friendly" businesses. And thanks a BUNCH to Wendy Finn at I.M. Spa for pampering all those nwaMotherlode readers who have won spa days. You are awesome!