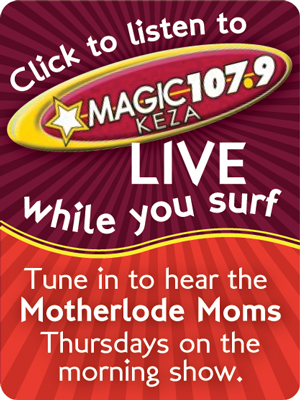 Are you already getting Christmas catalogs in the mail? Are holiday offers clogging up your inbox?
Holiday decor and gift items seems to come out earlier and earlier every year in stores, a trend called "Christmas Creep". That's what we'll be talking about today with Magic 107.9 host Guy Westmoland. Sadly, we said goodbye to Jennifer Irwin last Thursday. Jennifer is taking a new job and we wish her the very best!
Tune in to Magic 107.9 between 7:25 a.m. and 8:25 a.m. to join the discussion, or click on the graphic at right to listen to the radio live on your computer.
We'll discuss some of the pros and cons of Christmas Creep and also share a few must-have gifts we've heard about so far for Christmas.
Here's a list of  articles we read to prepare for this week's radio discussion. Click on each link below to read more:
Save