The learning exercises at LearningRx are often more like games. On their website, they have several "Games For Your Brain".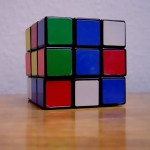 What if you observed a crime being committed? Would you be a reliable witness? How observant are you…really?
Look at a series of increasingly more challenging pictures and answer questions related to them. Play this game by yourself or challenge your family to a duel after dinner. It tests and stretches your working memory, short-term memory, and recall abilities. Think it's easy? Try for yourself!
Click here to play "What Was There?"

There's also a fun game on the site called Colored Lines. It's kind of like Tetris meets Bejeweled. Start with 4 colored spheres. The object is to build rows of 5 or more spheres of 1 color. Once you do, they disappear. Sound easy? Not quite! Each time you move a sphere, more are added to the grid, blocking your progress. It tests your planning, logic and reasoning, and visualization skills…and patience. Plus, it's just really, really fun!
Click here to play the game Colored Lines and others.

If your child is struggling in school, there are two local LearningRx locations (see links below). Ask "the brain lady" Suzanne Miltich — pictured right — about an assessment to help pinpoint your child's difficult areas.