Dear Tom,
Lately I feel like I get angry a lot more often than I used to. It feels irrational because I can't really figure out what I'm mad about or stressed about. But the anger ends up coming out at my kids, my husband, traffic, etc. If I don't have an obvious reason to be mad, why do I feel so angry? How can I get to the bottom of this and cut it out? I don't want my kids or husband to be walking on eggshells around me because of my temper.
Dear Mom:
I commend you for recognizing your increased level of anger and the effect it may be having on you, your family and people around you. There are several factors which may be causing or adding to this problem. Increased stress, sleep deprivation, medical conditions, emotional issues and drug interactions are factors which can increase your levels of anger. So here are some things I want you to ask yourself:
Has my stress level increased recently, and if so, what are the possible causes or triggers? 

Have my sleep patterns changed or been disrupted in some way? 

Has there been more disagreement or conflict in my relationships or possibly some offense I experienced that I can't let go of? 

Have I been more sad or depressed over something without really realizing it?
Now I want you to schedule an appointment with your family doctor and really talk to him or her about the anger you're feeling and ask about any medical reasons that might be behind this. As for emotional factors, you can visit a licensed mental health practitioner, who can help reveal and even alleviate some of the things contributing to this higher level of anger. Sometimes greater anger or irritability is a sign of depression or another mental health condition.
But here's the good news, Mom. You are AWARE of this increased level of anger and you know it could adversely affect the people you love and care about. You sound motivated to do something about this, and that's a very good thing. So keep paying attention to your level of stress and think through those questions I've listed above. Make those appointments and tackle this thing head-on. Best wishes to you.
Tom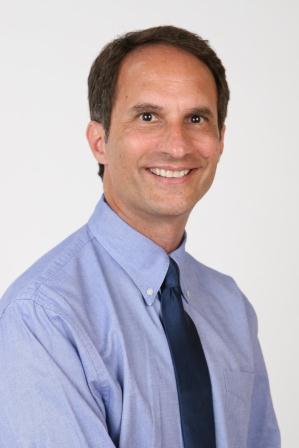 Tom Petrizzo serves as CEO of Ozark Guidance and has degrees in social work and law. He has spent the last 20 years managing non-profit centers in Texas, Kansas, Colorado and Arkansas. He has also served as adjunct faculty at the social work graduate program at three large universities. He's married to Teri Classick, a licensed clinical social worker, and they have two daughters. When he's not at work, Tom likes to jog, bike ride, read and he even belted out the National Anthem lately at a Northwest Arkansas Naturals Game!
Tom would be happy to answer your questions and read what's on your mind. Click the butterfly icon below to fill out an anonymous submission form with your question or concern. The form contains NO identifying information and is designed to give local women an online place to share concerns with a person qualified to offer feedback. Tom will be back each month to answer another woman's question.

Disclaimer:  This RESPONSE does not provide medical advice It is intended for informational purposes only. It is not a substitute for professional medical advice, diagnosis or treatment. Never ignore professional medical advice in seeking treatment because of something you have read on nwaMotherlode or Ozark Guidance websites.