Editor's note: If you're new to Military Mama, Jade is sharing details from her tumultuous childhood as an Army brat. Today we'll read about what it was like for her family to move back to the states from Belgium to Ft. Leonard Wood, Mo. (Read Part I here ,  Part II here, Part III here and Part IV here.)
By Jade Stone
Welcome back! I believe the last time I wrote, I left off with Lynn leaving the Army.  I'm not sure I've ever seen my mom so happy. My grandmother was nearly beside herself! And as it turns out, the home we would soon move into sat only two blocks from my grandma's house which meant we could practically walk there on weekends!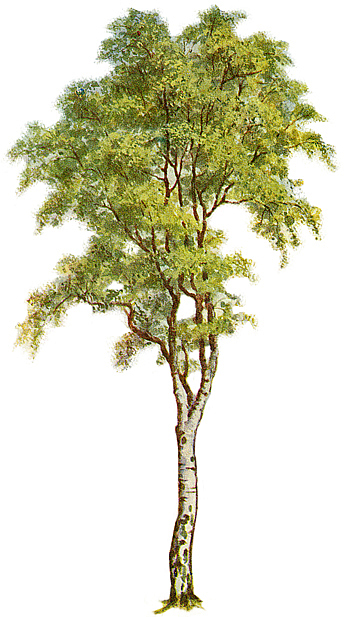 Lynn, who at the time was slowly but surely earning the name "dad", retired after 20 years of service and  found work with the city of Springfield, Mo., as a tree trimmer.
Now, I don't know what you know about taking a highly-skilled professional and giving them a completely unrelated job, but it was not at all pretty. He was willing to do about anything if it meant putting food on the table but tree trimming was not exactly high up on Lynn's list of things to do.
At any rate, there was little or no adventure to this new job, nor were there people under his command for whom he was responsible. For a soldier who was used to the adrenaline rush that accompanies jumping out of airplanes or the high that comes with working in an eternally busy emergency room, this civilian life wasn't cutting it!
I, on the other hand, really enjoyed the new life — with a new school, and new friends, and of course the new found ability to see my Grandparents whenever I pleased! Dad even re-entered my life once or twice while we lived in Springfield. The first time he came to MO, it had been nearly 2 years since I'd seen him last and he'd changed significantly.
Dad had thrown himself full force into the Bike gang culture, complete with long hair and beard, pierced ears, bulky skull-littered jewelry, and a black leather vest complete with as many veteran patches as he could find.
Dad was always welcome to stay with my grandparents and was just as welcome any time in our own home. I thought it was normal for dads and step dads to get along so well.  It was several years later before I learned that this was not actually the case in everyone else's life.  Nonetheless, as I got older, I loved it when dad came to visit and always looked forward to the next time.  Though I didn't know him well, my mom made certain we wrote him letters and kept us believing that he loved us dearly even though he lived so far away.
Looking back, it must have been hard for her to try and ensure that her children had a relationship with a man who was so far displaced from us and from reality in general. She so badly wanted us to know about the best parts of our father, because deep down, a part of her was still very much in love with the "Original" Ben Wilkinson, whose mind truly died in Vietnam.   
We lived in MO about 3 years. However, no matter how badly we wanted it to work, civilian life ate Lynn up. He couldn't stand the idea that his new workplace was so devoid of discipline, honor and respect. By 1983, Lynn could take no more and dragged us back to the Ft. Leonard Wood area where he was able to go back to work at the hospital as a civilian.
Though we didn't live on post, we continued to spend a lot of time there since we were all treated at the military hospital and we still had access to the PX and the Commissary. We moved to a farm about 20 miles away, complete with my own horse! I was so upset to leave my friends and my grandparents. However, I figured it was worth a shot if I got a horse out of the deal!
This would prove to be the best of both worlds for all of us. Lynn was able to remain a civilian and yet continue to devote his life to the military he loved and we were able to stay in one place for more than just a few years.
Lynn loved having the ability to mentor young soldiers and invite them over for a meal once in a while when he felt they needed it. In fact, we spent many a Christmas and Thanksgiving with soldiers who needed a hot meal and a family to be close to. I think it was here that I learned to truly love the military and everything it stood for.
To this day I find myself comforted by the sights and sounds of an Army post. It just feels like being home. I suppose that's why I love the show Army Wives so much. I know when Jay was overseas, that show kept me grounded somehow, like a silent friend who's always there to listen and feel your pain right along with you without saying a word.
I would also say that my childhood with the military made dealing with my husband's deployment so much easier. Don't get me wrong, it certainly wasn't a cakewalk. But I had a better understanding of what to expect while he was gone and how to handle Jay when he returned. But that's another story for a different day! 

Jade welcomes your comments here as well as any suggestions you may have for her future posts. You may also e-mail her at akajadestone [AT] yahoo [DOT] com. To read previous Military Mama posts, CLICK HERE.