We all have a few pet peeves that drive us nuts, and today when we stop by Magic 107.9 to chat with hosts Jennifer Irwin and Guy Westmoland, we'll all have a chance to vent about those peeves. We'll be on the air from about 7:50 to 9 a.m., so turn on your radio or click on the graphic at right to listen to the radio live on your computer.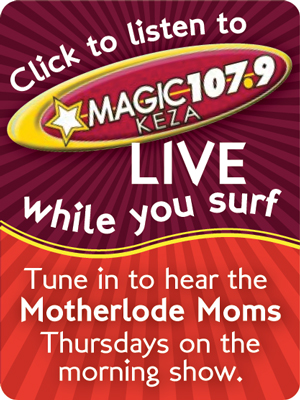 Does it drive you nuts when other parents won't reprimand their kid when theirs is throwing sand in your kid's face at the park? What about that one mom in the playgroup who is constantly trying to "one-up" the other mothers with tales of how advanced her kid is? When your kids say your name — "Mom! Mom! Mom! Mom!" — a zillion times while you're on the phone, do you want to scream? (We do.)
And what things do WE do as moms that drive our kids a little nuts? I'm sure our kids could rattle off a few things that they wish we wouldn't do.
Call in to vent your pet peeves with us on air. (We'll discuss a few solutions for managing those pet peeves, too.) Or if you'd like to post your top pet peeves here, just click the big orange comment button below to leave a note on this post.
Want to see if your pet peeves made the BIG list of annoyances listed at the GetAnnoyed.com website? Click here to see that massive list.
Save