This Friday morning's topic on Magic 107.9 is a BIG one but we're going to sum it up into what we're calling the "Top 5 Secrets of a Happy Childhood". We'll go through the five secrets below and quiz radio host Guy Westmoland about his own childhood growing up in Tulsa. Turn on your radio from 7:25 a.m. to 8:30 a.m. or click on the graphic below to listen to the show live on your computer.
We all want our kids to have a great childhood, but have you stopped to consider what factors create that kind of experience? That's the million dollar question we'll be discussing today and we'd love to get your input. After a lot of research and some soul searching, here are the Top 5 Secrets, in our humble opinion. 🙂
1. It's all about love and connections.

2. Let your kids learn how to bounce back.

3. Set fair rules and stick to them. (Remember the "Grand Canyon" example. Tune into the show for more on this.)

4. Give your kids real responsibilities so they can feel needed and valued.

5. Practice gratitude.
Click on each link below to read the articles we studied before compiling our own "Top 5 Secrets of a Happy Childhood".  Your Top 5  list may be different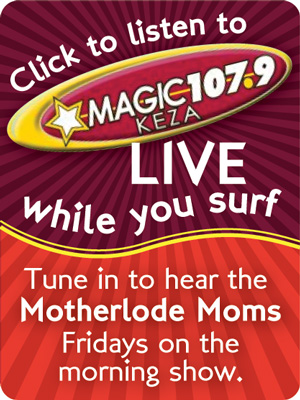 from ours, but we think it's good to think about what makes your list so you can tell whether or not your kids' home life is all that you want it to be.
More articles on this topic:
Save